KASA at The Top of the World: The Mt Everest Fashion Show
---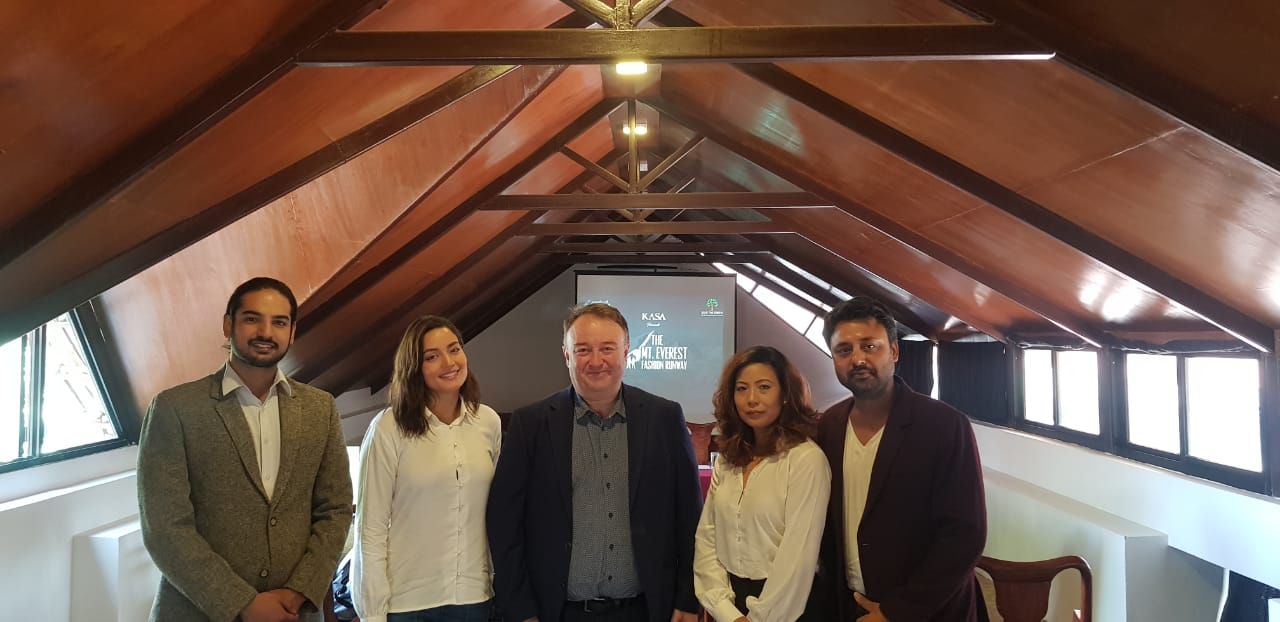 On 24th of October, KASA organized a formal press event to inform the media about their upcoming fashion show which is to be held at Kalapathar, Everest Base Camp, Solukhumbu on the 4th week of January 2020 AD. The show takes up the cause of sustainable fashion, promoting Made in Nepal products, climate change and promoting Nepal on the world stage. The ramp shall be graced by 15 international supermodels from all over the world at the highest ramp on earth.
The show is also targeted to promote the upcoming Visit Nepal Year 2020.
Today, we are facing a challenge of climatic change across the globe which is the biggest threat to the Humankind. The Himalayas are the greatest example for its purest form of nature which is been gradually destroyed by the huge traffic of the climbers. Our motto is to educate the climbers to use bio-degradable items during their trek in the Himalayas and simultaneously educating the world to use bio-degradable fabric. The biodegradable fabric (felt) which is Made in Nepal is an initiative to decrease the carbon.
This will also help the women upliftment in the country. Kasa is an International Fashion brand founded in the valley of Kathmandu. In a time a span of 2 years, Kasa has created its market in EU countries, USA, Canada and Australia. Known for its elegant European design, Kasa has successfully launched its stand-alone fashion show named 'DEBUT' on Aug 30 2019. DEBUT was an International Fashion Runway in which supermodels from Africa, Europe, India and South Asia walked on the UNESCO'S world heritage site at Patan Durbar Museum.