Cinema Experiences at Home
Technology
|
Dec 01, 2018
|
by Siris Maharjan, In Conversation with Suraj Man Singh Bhandari
---
Little Nap is a popular Indian brand now made available in Nepal by Design City Nepal Pvt. Ltd. The home theater system offered by Design City Nepal is a combination of the Little Nap concept with the Chinese AV system JNGO.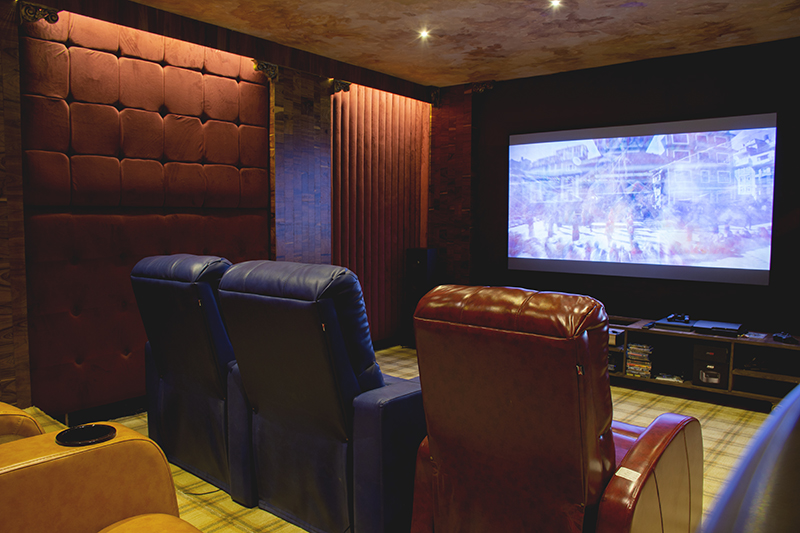 The closest we have come to full comfort theaters in Nepal are the QFX or similar theaters. Little Nepal's main objective is to bring home theater, a concept that is already popular in Western countries, to Nepal. Its another objective is to broaden the perspective people have about home theaters. Home theater systems go beyond putting together a sound system and a screen; it encapsulates acoustics, surround sound, and comfort.
Design City Nepal, through the packages it offers installs various types of home theater in a specified space or room as per the buyer's needs. The package includes carpeting, soundproofing rooms, and installing recliner seats, and the theater systems. Just experiencing the demo at the store is enough to convince home owners that they need to have a home theatre for enjoyment as well as prestige. The home theaters are ideal for hosting guests, screening live sports, movies and gaming with friends and family. The full room installation emulates a home-cinema feel which eliminates the need to go to movie theaters to watch movies. The electronic systems utilize the latest in smart projectors that have WiFi accessibility and mirroring system, which allows users to mirror videos and movies from smart phones and laptop screens directly on to the big projections.
The size of the installation certainly depends upon the choice of the buyer. The living room installation creates a relaxing area in the house with recliner seats and sofas. The size also depends on the target audience. Young, students generally prefer recliner seats that provide comfort while studying. Little Nap also specializes in recliners and the comfort factor that comes with them. Recliner seats are in fact sofas that recline and are better than the normal sofas generally found at homes. Even in the bedroom residents can now lean back on recliner seats, rather than sit on the beds, to watch television or projector screen.
The ideal sofa size is (3x5) ft. for bedrooms; and (18x10) ft. for the home theater (cinema), which includes upto five recliners, with the projector displaying on a 100 inch screen. The size for a theater usually go upwards from (10x18) ft.
The cost of installing a (20x20) ft theater that includes the JNGO AV system, with its Dolby Atmos Sound System, six recliners, and charges for soundproofing the room, can reach upwards from Rs. 20 lakhs, depending on the customer's preferences for recliners and projector system. For a lounge installation, the costs can reach upto Rs.3 lakhs, whereas installation in a (10x20) ft room can cost range between Rs. 10-15 lakhs depending on customer's choices.