---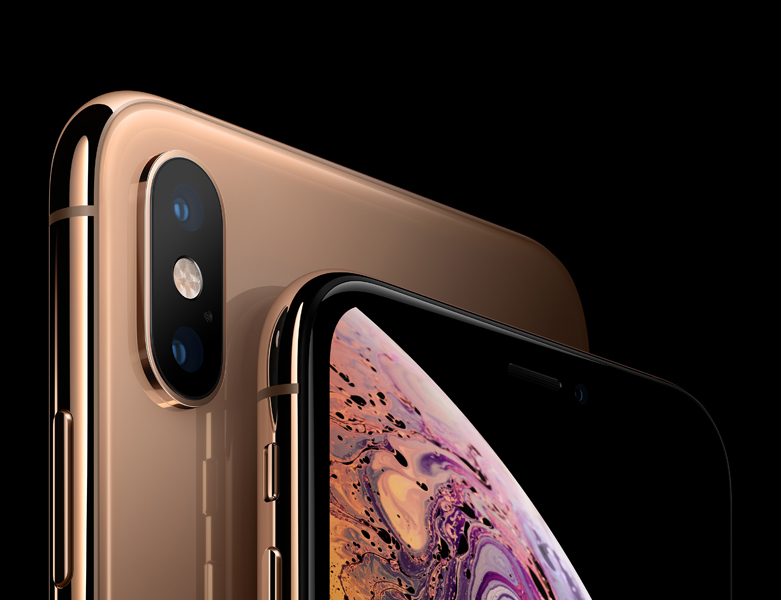 iPhone XS is the successor to last year's iPhone X. Although it's a small upgrade from the last year's iPhone, it boasts a heap of new features and performance upgrades.
Design
The design of this year's iPhone flagship is almost the same as last year's. Weighing in at 177 grams and 7.66 mm of thickness, it's quite easy on the hands. The device sports a front/back glass and a stainless steel frame. Apple also upgraded the device to IP68 water/dust resistance from the last year's IP67. Thanks to IP68, your device can last for 30 minutes underwater at 2 meters. The camera bump is slightly more than the iPhone X so you'll need a case as soon as possible.
Display
Apple has finally moved away from the traditional LCD Panels and like last year, has added a Super AMOLED Screen. The resolution on the device is 1125x2436 at 19:9 ratio in a 5.8 screen. The screen to body ratio has also improved which now stands at 82.9%. The screen produces excellent colors and the viewing angles are top notch. Under bright conditions, the screen also seemed to do well but it wasn't as impressive as Galaxy S9 which also uses the same Super AMOLED Screen. This is not a one-handed phone and you'll need both hands in order to use the phone while texting and pulling the notification bar.
Performance
The iPhone XS sports the new A12 bionic chip which is the fastest mobile processor at the time of writing. On paper, this processor is 30% faster than the previous one. The total Antutu Score for this phone is 355596, a much higher score compared to other mobile flagships. With the fact that Apple controls both its hardware and software unlike Android phones which run on some form of Custom UI, iOS 12 is as smooth as ever. The UI is very fluid and there's no lag or stutter while changing applications. Games on this device load faster than its predecessor, although the gameplay performance remains the same.
Software
The device comes with iOS 12 out of the box and is upgradable to 12.1. Since the device lacks a home button, it uses gesture-based navigation so If you're coming from iPhone X, you'll feel right at home. If not, you'll need to get used to this new navigation system. The device uses Touch ID in order to unlock your device which is impressively fast. The bad news, however, is that there's no Fingerprint sensor on this device.
Camera
iPhone cameras always seem to impress us every year. Apple's flagship always makes it to the top 3 cameras every year. XS has 2 dual cameras in the rear, both sporting 12MP and a 7MP selfie camera. It is also capable of recording 4K videos at 60fps. The pictures have great detail and capture the colors correctly. The portrait mode now offers a small customization to the users where they can choose the blur intensity after taking a picture.
Battery
The battery capacity in this device is 2658mAh, slightly less than last year's 2716mAh. The battery department is okay as this phone can last a day easily. Our review unit gave us Screen On Time of 5 hours which is pretty decent these days.
Verdict
This phone has very few flaws and works as it's intended to. If you're thinking of upgrading to this phone from iPhone 9 or X, it provides a very small upgrade. However, If you're coming from pre-iPhone 9, the device is definitely worth the upgrade.