Casio Laser & LED Projector
---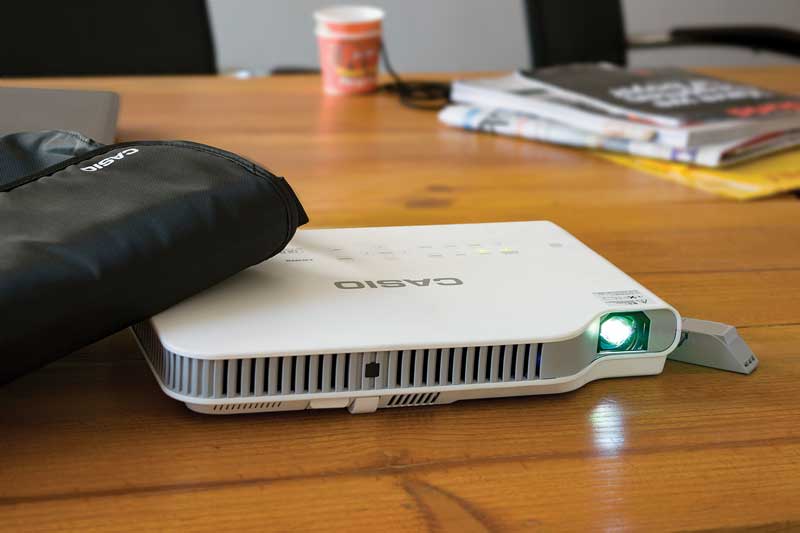 Want to join us for a movie night?
The whirlwind of technological inventions undoubtedly make our lives easier. And we bring you yet another product that will ease your personal life along with your professional one -- Casio's Laser & LED hybrid projector. Many people naturally wonder how would laser & LED projectors ease their lives?
Well imagine watching the complete episode of Game of Thrones (or any other series or movies) on a projector for 24 hours straight without any degradation of colors or quality the whole duration. Would it be good not to have to search for the projector or audio cable every time you want to watch a movie, or make a presentation and, not to have to face the inevitable five-second boot and shutdown time?
Now you can watch the complete episode Game of Thrones (or any other series or movies) on a projector for 24-hours straight.
This hybrid projector does it all and more. Forget the DLP projectors that used mercury lamps. It is now the time for environment friendly laser projectors. You need not worry about changing bulbs or experiencing blurriness that naturally came with you using your old projector. This new hybrid projector is cost effective as it has a life of 12-13 years, and comes with a dust-proof lens.
You probably have not forgotten the hassle you have to deal with when you had to sort out cables upon cables before making a presentation or watching a movie. With wireless feature you can instantly connect your device to the hybrid projector, which also has an inbuilt audio system enough for a normal presentation. The projected screen can be up to 300 inch with 22000/1 contrast. And this projector from Japan does not let its projection quality degrade in its lifetime.
Oh and one more thing. It also comes with a 3-year warranty. "Unlike other projectors, Casio's Laser & LED projector comes directly from Japan and we also have a service center incase of any problem," says Sanat Shrestha, the authorized distributor for Casio in Kathmandu. The hybrid projector comes in four models - Slim, Standard, Pro and Short-Throw.