---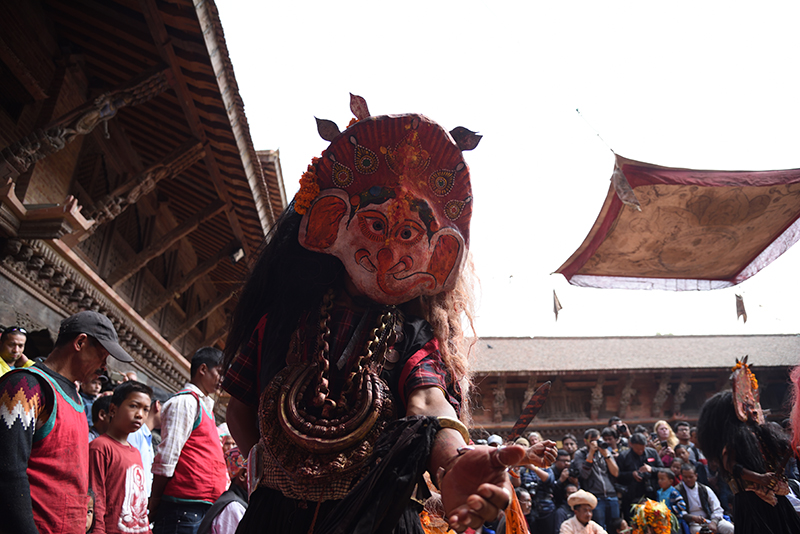 Namaste.
To the travelers and wanderers who have seen different shades of colors and different artistic landscapes throughout their adventures, I welcome you to this small, humble country, Nepal. This small nation, locked between two large countries on the world map, has always humbly welcomed and appreciated guests from all around the globe. And for choosing to visit our country, I extend you my sincerest gratitude.
"Atithi Devo Bhava" (Guest is God) is the mantra that comes to mind when we open doors to guests and making sure that they feel as welcome and as comfortable as possible. It is the mantra that without needing to be taught is learned by every household in the country. And it is also the mantra that makes tourism in Nepal a truly unique experience. The people believe guests to be a form of gods or even guests of god and are welcomed whole-heartedly into the family. There are no stones unturned when it comes to providing the best of hospitality and service. Be it in hotels, guest houses, lodges or home-stays, you will find the absolute best and the warmest environments that will make your long travels worth the while. Away from the usual day-to-day experiences that the tourists/guests have, the unique belief and practice of hospitality and welcomeness will certainly provide for an experience to remember, and may even pull you back for a second or third time.

Here in Nepal, we take utmost pride in the natural beauty this country has been blessed with. It has always been home for us but to keep all this treasure to ourselves would have been a sin. People spread within this small country have never shied away from showing the best that there is to offer to their guests and travelers. Hospitality is a value that has always been a part of Nepalese culture, and throughout the years has also been its identity when it comes to tourism. Now, the stage is set for Visit Nepal Year 2020. This new campaign has challenged people involved in Nepalese tourism to do better and be better, and I can assure you that it will not disappoint. Your thirst for something new, and your desire to break away from your comfort zones will be satisfied with a warm serving of hospitality, diverse-cuisine, pure natural landscapes, traditions and beautiful people. The culture, the traditions, and the diversity have never been a miss for anyone before, and now promises to be even better than ever before.

In the years that have led to this momentous campaign, the country and the people have gone through some of the most difficult ordeals. Despite the disaster that shook the country in the form of an earthquake a few years ago, the people were able to work together and overcome together. You might be allured by the majestic peaks of the Himalayas or the challenging adventurous terrain, but what makes Nepal truly beautiful is the smile that never fades from the faces of the people. Even in the gravest adversities, the people of Nepal choose to smile, and with humble hearts will share their homes, their food, their happiness with you, making you feel like part of the family.

There's only so much you can learn from the pages of a travel guide or the never-ending vaults of the internet! There's a saying that goes, "If you're sincere enough, you can even find God in rocks and stones," and I believe once you let your eyes wander away from the pages of your guide books, you will find truth in that statement in every step you will take in the abode of Gods. In this land of Gods, we welcome you to be one with the people, the art, the culture, the traditions, the sincerity and the majesty of nature.

We welcome you to Nepal as you've been welcomed. We hope that your journey will become wonderful, your heart will be filled with warmth, and that you will take with you unmeasured, uncontested memories of adventures and experiences that even your camera can't fully justify. We welcome you to an experience of a lifetime.

As a preamble, we would like to share with you the majesty of this serene landscape, the faces of the beautiful people, their cultures and tradition in a vibrant spread of photographs.
Come fall in love with Nepal.

The Living Goddess
The rarest sighting in the Kathmandu Valley has to be that of "The Living Goddess". It is an ancient tradition that is said to have migrated from India to the Kathmandu Valley during the Mugal Raid of Hindustan. The cult of Kumari found a home in the melting pot of cultures. She is believed to be the living incarnation of Goddess Durga, also known as Taleju or Bhawani, in the Newar religious pantheon.
Pictured is The Royal Living Goddess of Patan, one of among three Royal Kumaris (Kathmandu, Patan and Bhaktapur) during the annual Rato Matsyendranath Chariot Festival.
Photographed By: Shreyashka Vikram Raj Maharjan
A Tranquil View of Mount Dhaulagiri
After a long and strenuous walk, as you reach the village of Ghorepani, steer right to an open field. If the weather is on your side then you will behold with your eyes a tantalizing view of Mount Dhaulagiri along with the entire Annapurna range.

Best travelled in the month of November- December, "The Poonhill Trek" is an iconic trekking route in the Annapurna Circuit. Traversing through high lands, thick jungles and serene landscapes, this trek is suitable for novice trekkers, it offers plenty of tea houses to stop along the way, the terrain is suited for trekking throughout the year.
Photographed By: Shreyashka Vikram Raj Maharjan
An Abode In The Heavens
If you have seen rocks piled on top of each other in a certain way, you may have wondered, "What is that?" Those are homes, yes homes for the one in the heaven. It is said that the number of rocks piled up is the number of stories your house will be in the heaven, especially if you manage to build one near a river or a lake. It assures that you will have a home in the heaven waiting for you after you leave this beautiful life on the Earth.

Photographed at Tilicho which rests at 4919 meters above sea level, this lake is no short of a marvel to witness. A trek, which is moderate to challenging, depending upon one's experience, leads you to this place and gives you a breathtaking view of one of the most pristine lakes in the world backdropped by the Himalayan mountain range.
Photographed By: Shubam Parajuli
The Iconic Golden Temple
When people mention the name "Golden Temple," individuals normally visualize the beautiful Golden Temple in India. Many are fascinated to know that there is a Golden Temple in Nepal, which holds a very important place in the religious system of Newar Buddhists of the Kathmandu Valley. Locally known as Kwa Bahal, after entering through the three gates you are bound to be rendered speechless by the golden facade. The temple houses one of the most ancient bronze monument of Lord Buddha in the main two-storied temple. The central pinnacle, also is known as "Rata Chaitya" (Red Chaitya) is believed to have surfaced itself just as the Swayambhu Stupa. The best time to visit the temple is definitely during the golden hours in the morning and the evening, as the golden sun reflects upon the temple façade, creating a tantalizing aura that is bound to have you in awe.
Photographed By: Suraj Patrabansha
The Glory of The Valley of Kathmandu
If it was not for the light of Swayambu, which was witnessed by Lord Manjushree, then this valley would not have existed at all. The tales of Swayambhu Purana state how Lord Manjushree witnessed the great light of Swayambhu and after taking blessings drained the Nagdaha (The Lake of Snakes) to create a valley which is today known as the Kathmandu Valley.
Photographed By: Suraj Patrabansha