Youth, Cinema and Stardom: A Tete-a-Tete with Malika Mahat
---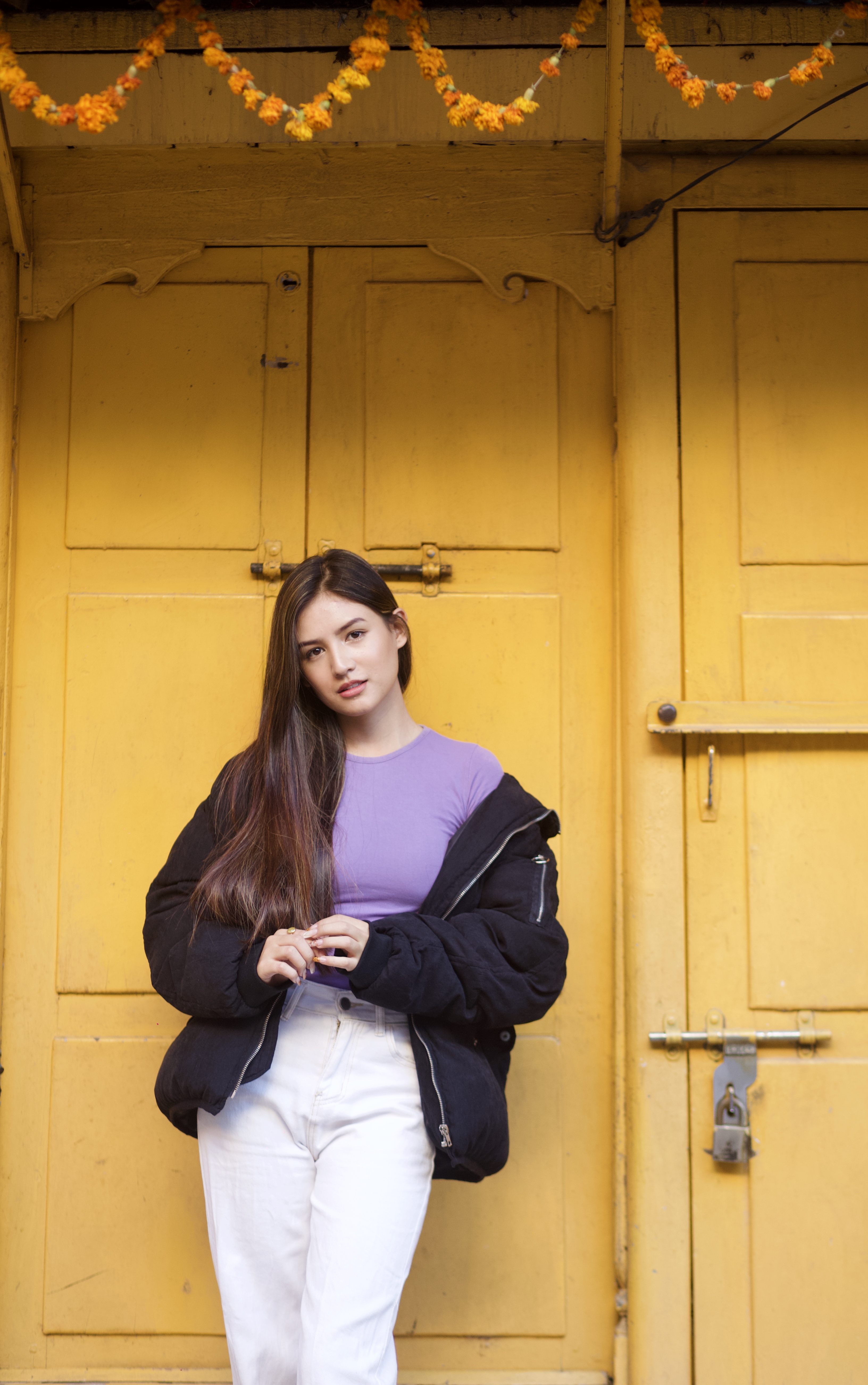 When we think about life at the age of 19, for many us, it is a just simple route of school and home. But for Malika, it was when she got the big opportunity to be a part of the silver screen. Debuting in the movie Yatra, she took on such a challenging role at such a tender which might not have been easy for her. Nonetheless, she took up the role and played it wonderfully.
Maintaining a balance between social life, academics, a teen life, social stardom and debuting in the big screen, mustn't have been easy. We recently spoke with Ms. Malika Mahat to know more about how has her professional journey been, the role of her family in her journey, her suggestions for the ones thinking of joining the industry and to know her a little better.
Who is Malika apart from an actress that we know?
Apart from being an actress, I am a very ordinary girl, currently occupied with studies. I seek to be contained in the little things that life offers and my ultimate goal in life is to be contained and happy.
How was your experience with the lockdown? How did you and your family power through life just coming to a halt?
Looking back at lockdown everything seems quite blurry as the days where very monotonous. One of the things that have changed in my household is that we experiment variety of foods at home which is fun and healthy as well.
Were you always interested in acting? Who or what inspired you to pursue acting as your career?
I did drama through my school at 9 years old and that's when I first came to know that I had a thing for acting and I always knew acting gave me joy but never had I considered it a career until I got my first movie, Yatra . Nothing in specific motivated me into movies but it was my love for acting that got me drawn to it.
How was your family's reaction when they came to know you are doing a movie at such a young age?
Having a very supportive family, the news of me doing a movie made them very happy and proud.
What has been the role of your family in your journey?
My family is my backbone as they bring the best out of me and therefore, I can safely say any and everything I have achieved is due to their love and support.
Also, we see you post a lot with your grandma, Eb as you call her. How would you describe your relationship with her?
My Eb is my first love. As a kid, I had decided I'd marry her when I grow up haha.Eb and I we are more like buddies, she is the most hardworking, cheerful and self sufficient person I know and I just love her!
What is the favorite thing about your career?
Since I absolutely love my work as an actor, work doesn't feel like work, it's more like a vacation where I get to live life from a different perspective.
How has your professional journey been so far?
When it come to my professional journey, I consider myself very fortunate as everyone I have come across have been very encouraging and I only got to learn from them .
What sort of acting roles will you be seeking in the future? Any roles you would want to play?
There's nothing specific. I am open to the versatile opportunities.But having said that, I do really want to get into an action movie (This is because I find it cool).
We hear the argument of equal pay come up on multiple professions (including movies). What is your take on this?
In corporate world, the pay is mostly decided according to the post, yet many times we hear one employee might be getting paid less then to another who is in the same position, for that I feel it might be some power one holds or the convincing and bargaining skill of the employee . Whereas , In the profession I am in, I believe payment is never fix as it differs from one artist to another and one work to another where (success , pr , experience) is what makes the difference in the pay.
Anything you want to tell/suggest young talents like you who plan to join the film industry?
If you really love the art of acting then don't hold yourself back and give it a try , but again as glamorous as the industry looks, it is equally uncertain so you need to be rational and build something that you can switch if this doesn't work.
Get to know Malika Mahat a little better
How were you like as a kid?
I was a very introvert and shy girl.
What do you like doing in your spare time?
I like watching movies and anime anytime I have some spare time.
Do you have any talent that you consider useless?
Hmm, not really.
Who do you admire the most?
My Eb and mom, I look up to them.
What is your favorite nickname?
I don't have nickname as such. I prefer being called Malika simply.
What makes you laugh the most?
My silly visualization of any joke makes me laugh the most.
What is your biggest pet peeve?
My biggest pet peeve has to be bullies.I just can't stand when someone; be it physically or financially strong people look down and bully the weak one in the name of fun.
If you were not a celebrity what would you aspire to be?
I know that I want to have a comfortable future with family by my side but haven't yet decided what path to get there.
What is family to you?
Family for me is that pure connection which can't be put into words.
What is success to you?
Success to me is having the haters admit that what I do, I do it nicely.
Any message for your well wishers?
A message to all my well wishers is that I truly believe it's all of your positivity and kindness towards me is what kills the bad energy around from me, for that I am always grateful.