10 things you must have in your car for a long drive
Drive
|
Feb 01, 2017
|
by Suhit Manandhar
---
Travelling is fun, and what makes it even more fun is finding a way to avoid the problems that can ruin the fun.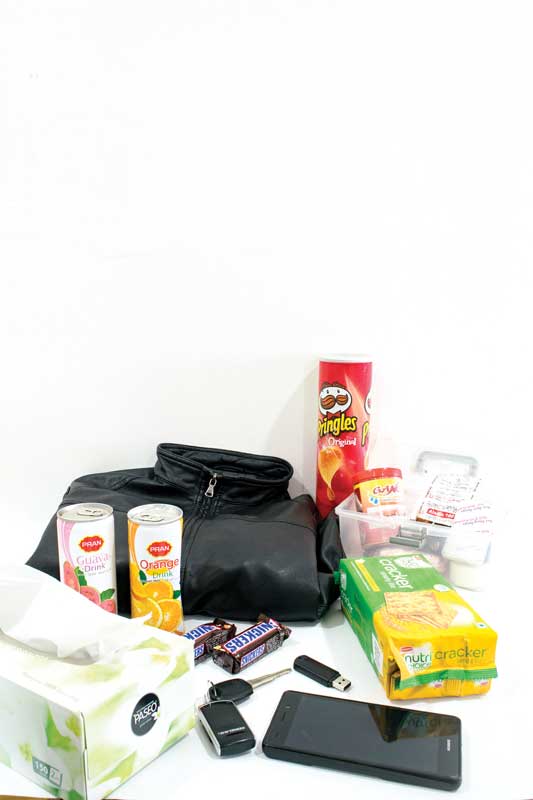 Long drives are stress busters from everyday pressure. These rides are more enjoyable with family and friends accompanying us. You just drive along the road with scenic views of hills, farms, rivers and clean fresh air. What if in the middle of all this you run out of fuel, or your tire gets punctured, or you need to take a bathroom break or much more other problems that may arise that may ruin all the fun. Don't let the thrill of the trip keep you from making sure your car is in tip-top condition so, it is always advisable to get your car checked before you leave for your drive, check the tire air pressure, engine oil, air conditioning, wiper blades, etc. and make sure you have all the essential things that you need in your car for the trip.
1. Spare Tire
There's nothing more depressing like a flat tire when you are on the highway. And even more depressing when it happens where the repair shops can nowhere be seen. Carry a spare tire while you are on the go along with all the necessary equipments required to change the tire. Checking the condition of the spare tire you have with you before you start the journey is the best way to avoid any mishaps.
2. A road worthy playlist
A good playlist with your favorite tracks works wonders in making the trip more enjoyable. Be sure to carry along a mix of tunes that suits every mood. With the views on the way, soothing music will definitely bring out the most out of your journey.
3. Snacks and food
Travelling gets you tired and hungry. You crave for food and to avoid the temptation of fast food, you can pack plenty of healthy snacks like fruits, nuts, sandwiches and a few fun treats. Health should always the first priority.
4. Toiletries and Other Essentials
Stock up your car with some toiletries. Tissues, paper towels, wet wipes, hand sanitizers and a roll of toilet paper can be very handy and easy-to-reach. Take your prescribed medicines along with you. If you're travelling with babies, baby wipes, diapers are some basic things you can have to make things easier.
5. Water and other beverages
Take as many bottles of water as possible. Dehydration can become very much a serious problem on the road. Although you might find many fountains or water springs along the way, it is always a good idea to carry your own fill of water. Bring along a few soft drinks as well to tickle you taste buds.
6. Comfy clothing
Driving constantly for a certain period of time can be uncomfortable. You will have to take a lot of stops to rest and stretch. Comfortable clothing like tracksuits, shorts will be much more convenient than jeans as they are stretchier. Shoes that are easy to take on and off are also very practical as you can wiggle your feet in the car and can be slipped back on at moments' notice if you stop for a break. Also if you are traveling with children, carrying extra clothing is a very good idea as accidents happen.
7. Portable chargers
Make sure you bring along a portable charger for your cell phones. You may be out on the road for a long time and may not be able to charge your devices as frequently. Portable chargers with huge capacity can charge the phones for a few times so make sure it is fully charged before you leave your home.
8. Camera
You'll make lots of memories on the road and see things you may not come across every day. Keep a camera handy to capture those moments so you can recall them later or show them to your friends and families who were not included on the trip. Be sure to charge up your digital camera and take along a spare battery.
9. Spare Key
Take along a spare set of keys in case they get locked inside the car or dropped from your pocket. Give a set to your travel buddy or pack a set in your luggage for safekeeping.
10. First Aid Kit
You do not know when you might get injured, scraping you knees or elbows or minor cuts. So, a first aid kit is always a good idea to have in a car during a journey. Fill it up with basics like antiseptic, band-aids and bandages for unexpected cuts and scrapes. Motion sickness medicines can help get rid of nausea.