9 Etiquettes inside a Car
Drive
|
Feb 01, 2017
|
by Susil Pun
---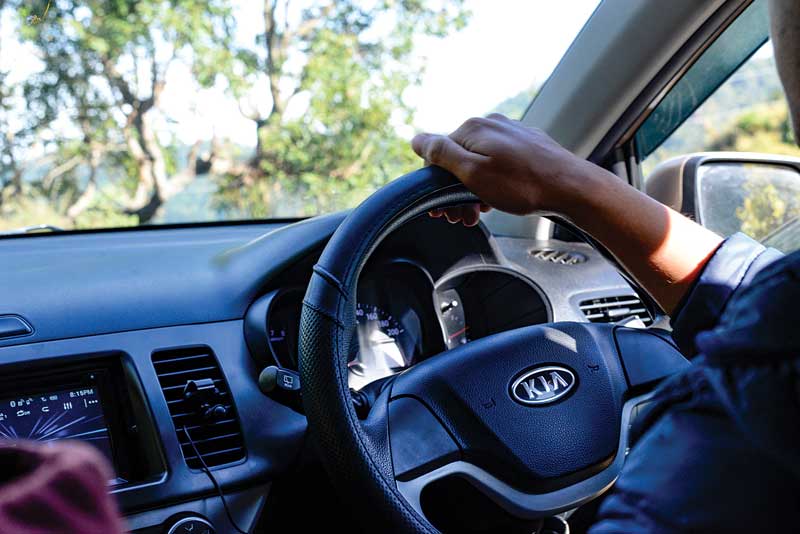 You guys are leaving for a family drive or with friends or with boss. There are a lot of things to confuse when you get in someone's car or pick someone. Here are some car etiquettes that everyone should know.
CHIT CHAT
For some reason, people seem to feel chattier in a small car. Generally, it is safest to hold a conversation with the person you are sitting next to, rather than to try to turn around or talk over a seat.
DRINKIND AND DRIVING
Accidents do not come with an invitation. A car drove by a drunk driver is more prone to accidents. You may get injured or injure someone for nothing.
SMELL OF THE CAR
Car perfume is important in every car. Not everyone likes perfumes someone may get allergic to perfumes. Hence, you may ask before turning it on.
MIND IF I SMOKE?
You should ask people sitting in the same car mind if you smoke. You may smoke if they are the same kind or allow you.
THE DOOR
If you are picking elders or ladies, you better open the door for them because it reflects civility.
LEFTOVERS AND FOOD WRAPPERS
Instead of throwing wrappers and stuffs from window you must collect chocolate wrappers and wrappers in a plastic bag later you can throw them in a litter basket.
CARPETS AND SEAT COVERS
The environment inside car should be hygienic. You should keep your carpets and seat covers clean. This will not disgust your passengers.
STAY AWAY FROM STEERING OR GEARS
As a passenger, you should never touch the car steering and shift gears while the car is in motion. This will easily lead you to accident.
DIRTY OR WET SHOES
As a passenger, never get inside somebody's car with your dirty shoes. Firstly, you wipe mud from your shoes or you may take permission before entering.
DOORS AND FINGERS
While you are travelling with kids, be especially careful while closing the door. Kids have tendency to get their fingers in the way