Right Gear Great Ride
Drive
|
Jul 15, 2019
|
by Dibesh Manandhar
---
Choosing the Right Type of Mountain Bike for a Comfortable Ride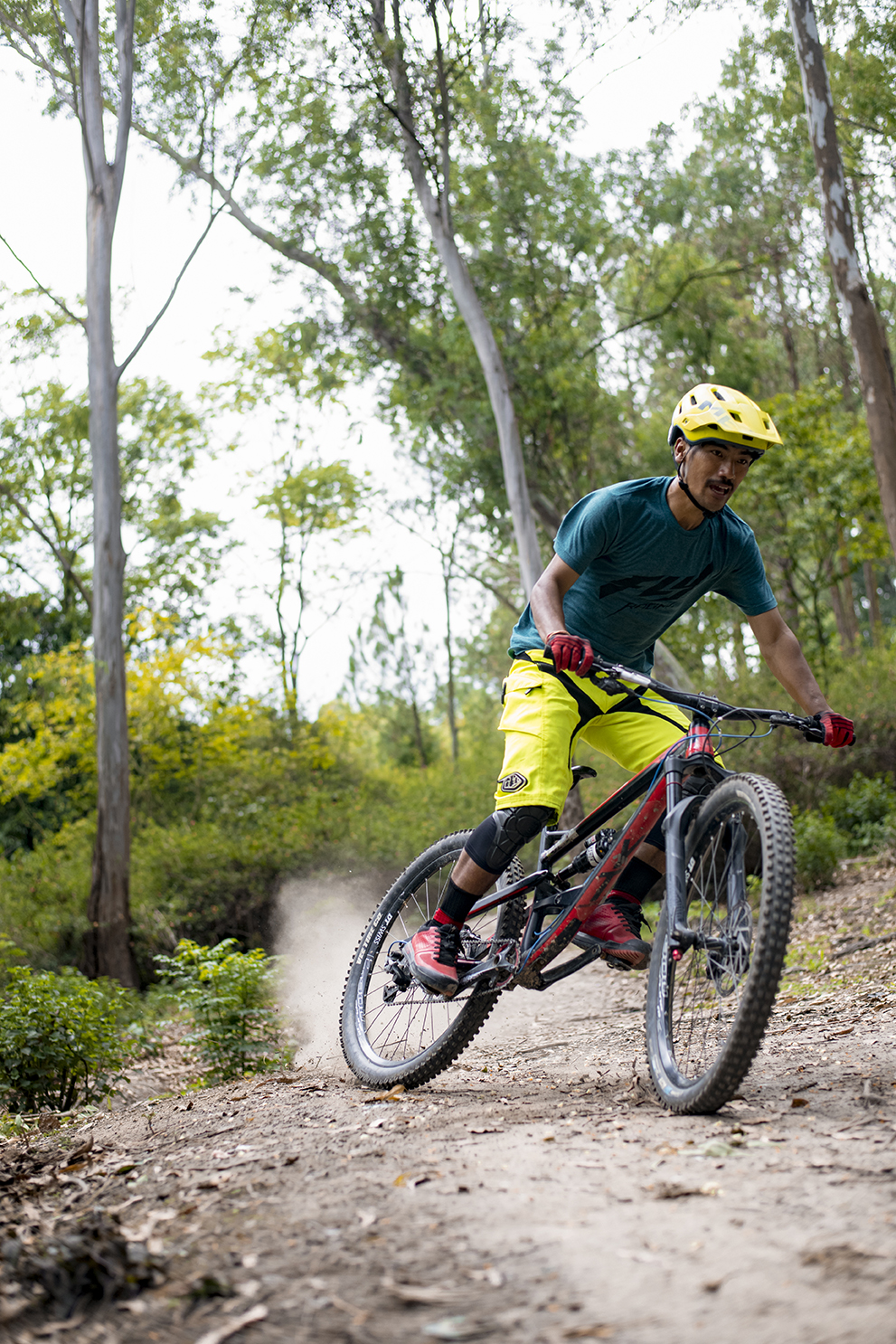 Mountain biking is a sport generally for robust thrill seekers who see the trails as their second home. The outdoors has a lot of challenges to offer when it comes to mountain biking. The first is choosing your gear properly. If you don't have the right gear for a sport, you're not doing it right. For instance, if footballers are without a proper cleat, then it doesn't do any good for their game. Similarly, if you decide to take mountain biking as your sport, then first and foremost thing you should know is the general idea of riding a bike, then comes the discipline of riding, and choosing the right gear.
While you must be thinking that a mountain bike is just a "mountain bike," it has various different models, types and designs. This is something to think about before you become a spendthrift on buying a new bike. To make the most out of your ride, ensure to choose the right bike based on your needs. The bike's geometry will need few tweaks with each different riding style. Whether you're a newbie or professional athlete, it is beneficial to know more about different types of mountain bikes. Some of the common forms of mountain bike riding are cross-country (XC), trail riding, all mountain/enduro riding, gravity/downhill etc. You will find different types of bike for the respective disciplines, all designed to perform a certain task to perfection. Here's a brief run through what they are and their highlights.
Cross-country (XC) mountain bike: Imagine you're riding on trails for extended periods of time, that's cross-country. XC also refers to a common type of race covering different terrains for distances more than 100 km in length. So, you must have already guessed that this type of riding requires a great deal of endurance.
Cross country requires a lot of pedaling, so an efficient drivetrain shouldn't miss your checklist. Cross country mountain bikes are built to be fast, efficient and as lightweight as possible. The bikes will be comfortable to maneuver on trails and allow you to make quick moves with better precision. This type of bike doesn't do well when you're descending but, are ideal for climbing and going on fast trails. If you want to cover a lot of ground and make fast ascents, then this is definitely for you.
Trail riding mountain bike: Trail riding includes all the non-racing aspect of cross-country riding. It is basically riding on trails, forest roads, except on roads used by motorized traffic. This type of bike covers trails with greater technical difficulty than those designed for cross-country.
This has to be the most popular style of bike because of the fact that it can be used for pretty much anything. It is designed to perfectly balance climbing and descending, a jack of all trades if you will. Trail bikes have wider handlebars and shorter stems which gives the rider more relaxed angles and great confidence while descending down the trails. A common feature on trail bikes is a dropper seat post, which you can use to adjust your saddle at the right height for comfortable pedaling.
All mountain/Enduro mountain bike: All mountain or enduro riding is one of the fastest growing disciplines in mountain biking. It involves riding on varied terrains with action-packed challenges and obstacles. Enduro races are also really popular these days where the downhill sections are timed but the uphill ones are not.
To overcome the strenuous terrains with vigor, you need a rugged bike designed just for the task. Enduro bikes are usually full suspension for maximum control and comfort. They can easily take a rider uphill and still excel on downhill. Consider these bikes as trail or cross-country mountain bikes but on steroids. They have stronger frames and more control in the suspensions, which makes them easier to ride on rough and technical trails. Because they are meant to ride on fast and technical trails, these bikes usually have a chain guide to prevent the chain from falling off.
Contact Gravity Nepal, Dhobichaur for awesome enduro bikes. They have an amazing collection of other gears as well.
Gravity/Downhill mountain bike: Another name of downhill riding would be speed. Downhill trails, unlike cross-country trails, are usually coming straight down the terrain involved. Most downhill riders just use their focus and control to successfully descend down instead of using a specific path. The downhill trails throw challenges with rough track of mountains which involves gnarly trails and huge jumps.
Since downhill is about going down steep and technical trails very quickly, the downhill bikes are designed in a unique manner and are easier to distinguish. The gears in this bike are large and high for fast pedaling in the roughest of terrains. Rear shocks and metal springs on it ensure comfort and control even when riding through huge drops. The frame is more durable, the tires and rim wider for holding up well under pressure. Since these type of bikes are built to withstand great hurdles, they are much bulkier than other bikes which makes the bike a bit difficult to pedal uphill. That is why downhill riders will take their bikes to the top of a hill on a vehicle and descend down like a rolling thunder.
After a long time of sitting in traffics, meetings, social media and meeting that deadline, it is quite nice to disconnect, be by yourself and have a sense of peace by going on a ride. So, see what is best for you and choose the right options properly as you might end up spending way too much money and not getting anywhere. All in all, it is a mountain bike so if you end up buying one don't forget to enjoy it to the fullest.