---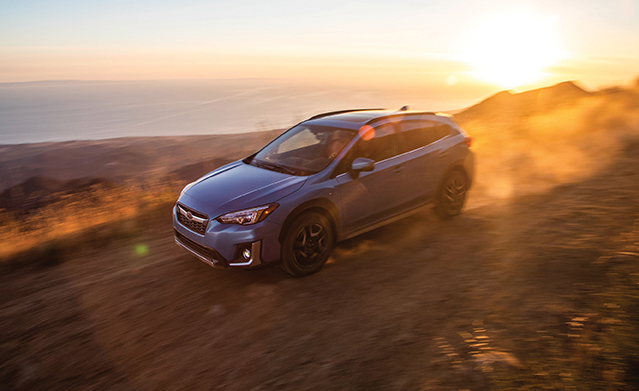 It's no secret the majority of high-riding SUV's might struggle to deliver on the promise of adventure. Many are two-wheel-drive, with road-biased tyres and suspension which won't take you far away from ruged roads. But that isn't the case for the Subaru XV, which brings full-time symmetrical all-wheel-drive traction across the range to lend useful off-road ability in addition to a five-star safety rating and a good amount of standard kit.
Many crossovers say they're the perfect vehicle for active lifestyles, but in practice they fall short. The Subaru XV delivers with an interior that's comfortable and attractive while still being durable enough to handle a dirt and water. Seating is attractive and comfortable without being high-maintenance.

Adding to the vehicle's utility, 8.7 inches of ground clearance help to manage rugged terrain. The XV can truly off-road, making short work of loose gravel, sand, and uneven surfaces. It strikes a good balance between smooth, on-road cruising and off-road capability.

Active torque vectoring is standard feature across the lineup, and there's an available X-Mode standard on all trim These features work to provide better traction and control in rough conditions, whether you're off-roading or simply trying to manage a snow - covered highway or slipery dirt sand on your daily commute. Subaru's symmetrical all-wheel drive is also standard on every Subaru XV so you can drive with confidence even when road conditions are worst.

Subaru XV drives more like a sports car Handling is surprisingly agile and responsive, even during high-speed highway driving. Steering is tight, which makes driving the XV less tiring, especially on longer road trips with its punchy acceleration and responsive handling.