An Ambience like no Other French House
---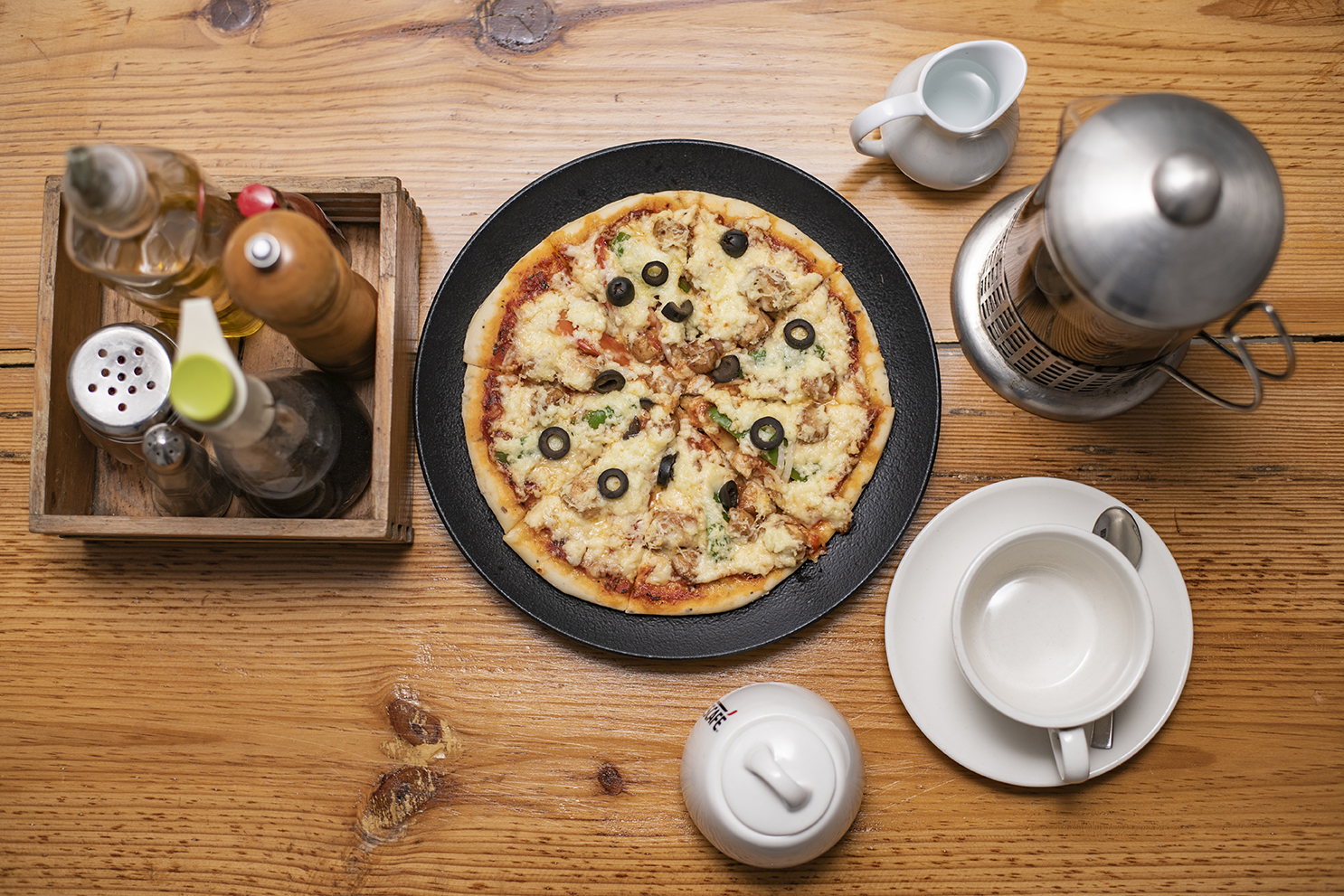 A serene view in a spacious garden that looks like it came right out of a romantic movie., within this tranquil location, I could picture myself having a barbecue night with my friends, eating breakfast with my family or simply a romantic date with my other half. Be it a breathtaking garden space, an indoor versatile coffee space/ dinner space for large number of people or an outdoor cabin space to beat the heat in the summer but still enjoy the garden view, French House is a multifaceted restaurant with ample space for their guests and is located at a convenient location just a little bit inside Bhatbhateni, Naxal. At first sight, this place caught my attention and for all the right reasons.
To start off, I was greeted with the biggest smiles that had already set a long-lasting impression on me. Packed with enthusiasm to discover what this place had to offer, I chose to make most of my time at the beautiful garden,ideal to capture that perfect Instagram worthy pictures and with all the free time in the world, I did manage to take a lot of pictures. (laughs)
Now let's talk important business i.e. the food there. Corresponding with the name, I was quite intrigued with the French Press that they served. I was familiar with the name but never really had the interest or the chance to taste it being someone who is not that huge of a coffee fan. The weather was acting up as well with the lighting and the heavy rain, so I decided to give it a go. Sadly I had to move my way to the cabin space but was still satisfied that I could watch the rain drizzle down on the mesmerizing garden and enjoy my food at the same time, such a heavenly feeling to have. Moving on, the other dishes that I ordered was Chicken Biryani(always), Chicken Pizza and the Grilled chicken.
So, starting off with my impression of the food, the presentation of each and every one of them looked spectacular indeed. A real eye catcher, specially the grilled chicken that not only looked intriguing but had a weird and peculiar taste to it, but in a good way, the type of food that makes you come back for more. The noodles on the side were not heavy or chewy like the usual noodles we normally get served in restaurants and were rather light with the perfect amount of crisp to it, something you could eat and never feel full. The vegetables on the side were healthy and fresh and talking about the highlight of the dish that is the grilled chicken infused with the gravy was a stellar dish to reward your taste buds with. Remembering the taste of the gravy still makes my mouth all watery considering it was as light as a feather, all ingredients smartly paired with one another and subtle yet overpowering flavors just melting in my mouth and complemented the succulent grilled chicken beautifully.
My second dish, the Chicken Biryani were a bit too dry for my taste but taking in consideration that everyone has their own preference, for people who don't like too much oil in their food and incline more towards a rather light biryani to eat, it is a 10 on 10 dish. Served with garlicky flavor of chicken that were elemental with all the spices that a biryani should constitute, the rice, chicken, boiled eggs and the raita for me was the ultimate combination, a taste that I would remember during my hunger tantrums and also suggest my friends to try as well.
The last dish that was the Chicken Pizza served with the French Press as their combination together is considered to taste really good. I will agree that I did let my prejudicial judgement about coffee overshadow my opinion on how I perceived the taste of the drink but don't worry, according to my friend who happens to be a coffee addict, the coffee smelled and tasted like a breath of fresh air enough to rejuvenate his mind and his spirits. The pizza had a familiar taste and my only complaint would be that the pizza dough felt a bit heavy and bland, other than that, the elements and flavors incorporated altogether tasted exceptionally lip smacking.