---
The recently opened Nizam House restaurant has already won the heart of many food lovers in Kathmandu.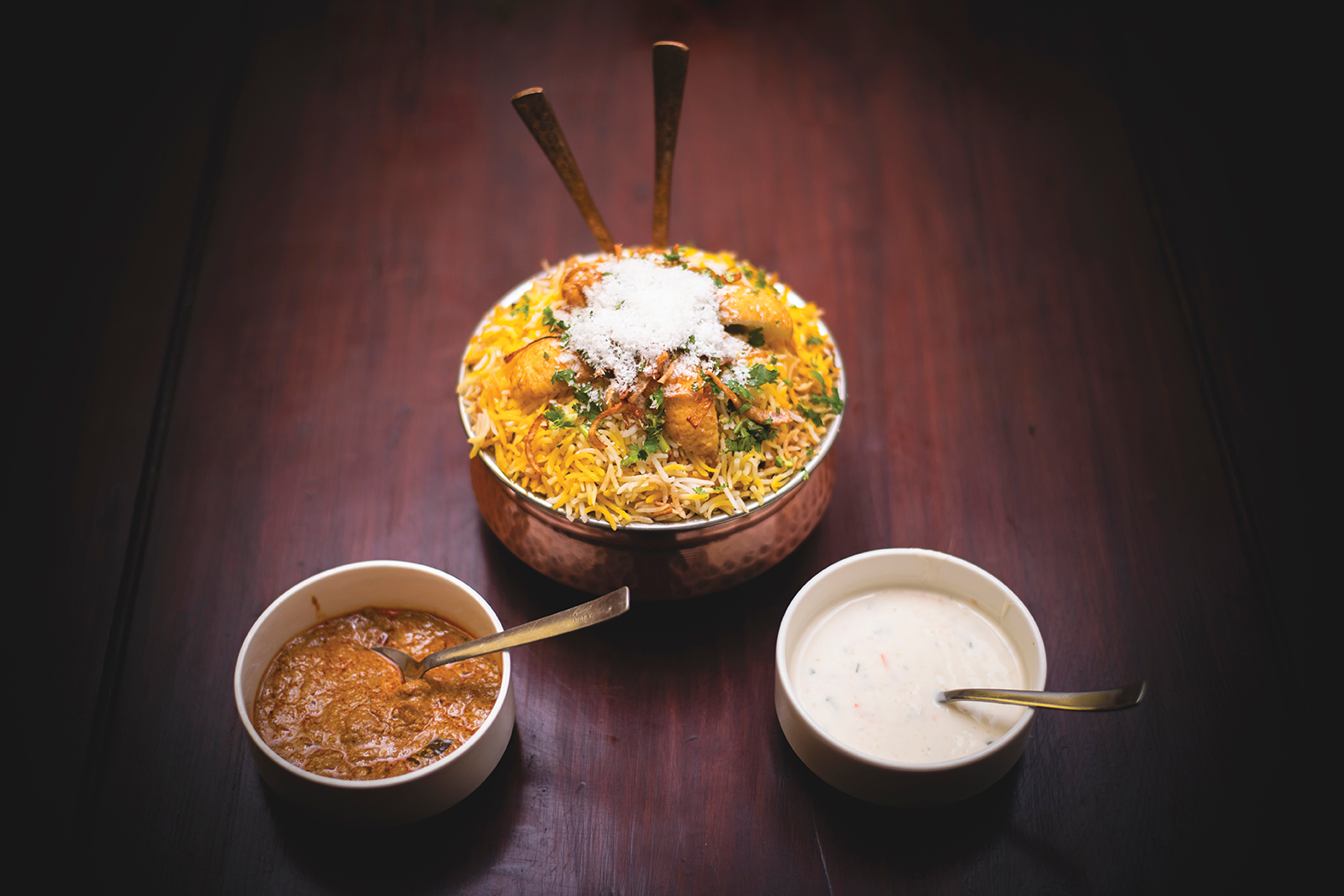 An affordable restaurant at Durbarmarg is a rare sight to encounter, especially when that place comes with the best biryani in town and Nepali dishes with an Indian twist. When I visited Nizam's House, I was quite impressed with the menu they had and the price that came with it. The name itself was inspired by the Nizam of Hyderabad State in India and the cuisine is related to the royal palace and royal food offered there back then. With food history of over hundreds of years, this place aspires to serve food packed with royalty in an exceptionally affordable price. And the food served here comes in generous portions. Located near the Mahindra Salik and opened just a few months back, this place really has been able to set an impression with its authentic food and great service.

Diving into their menu, I went and ordered a few things that really captured my attention. As unique as their names sounded, I was very happy with how they tasted and went beyond my expectations. The first dish I got to savor was their Chicken 65. The reason I ordered is the name that convinced me the dish would be something not to miss. When it arrived, my mouth had already started watering. It not only looked good but tasted as heavenly as it could get. I could feel a burst of exceptionally great flavors in my mouth with juicy chicken and different flavors. What I also loved about the dish is how every flavor and element of the dish went unexpectedly well together without overpowering the other. When I asked the owners about the reason behind its name, I came to know that the name chicken 65 came together as the chicken was made by incorporating 65 flavors native to India. No wonder it tasted so good. It was a perfect starter.

My second dish was a heaven for all mo:mo lovers of the town. The mo:mo platter of this place is a new menu in which mo:mos have been twisted with a traditional touch in which various Indian flavors have been added to serve four different types of mo:mos. The plate consisted of 16 pieces of different varieties of mo:mos that consisted of tandoori mo:mos of two types, sadheko mo:mos and regular steamed mo:mos. All of them were beautifully executed and garnished with veggies that were very appetizing. They were infused with Hyderabadi spices with tandoori spices and roasted in a tandoor. The platter looked inviting and each one of them had a distinct and orgasmically delicious taste. The best part about the delicious food has to be how it was ingredient focused and had a modern twist.

The last dish that I tasted was their Hyderabadi Biryani which is rumored to be the best in town. When I tasted, I found out that, the rumors were actually true at least for me. In conversation with the owner, I got to know that the chef himself is one of the best from Hyderabad and the biryani is cooked with masala native to Hyderabad. Served with gravy and raita, the biryani is a heaven for all biryani fans out there. The rice just melted in the mouth, the chicken of the biryani was succulent and the overall biryani was not oily yet light, fluffy and very appetizing. All the flavors in the biryani were beautifully paired enough to take you into food coma. The gravy had a thick consistency and was packed with flavors that one would surely remember. The biryani was generously served and would be more than enough for three people to enjoy.

Nizam's House is a must visit if you love experimenting with food and specially if you are a huge fan of biryani. It is the great place with a homely ambience where you can go out for family dinners. The service staff has a friendly disposition and treated me with the utmost respect. I felt very welcomed and with ample of space on the ground floor and also on the top, I would add that the ground floor feels more suitable for family gatherings and dinners or business meetings, while the top floor, with its relaxed ambience, is where you can enjoy the view of the city, hang out with your friends for lunch, or have a candle light dinner or simply a nice date when you are on a budget.