Fairfield by Marriott - A Great Place to Stay in Kathmandu
---
The new 115-room Fairfield by Marriott hotel is setting the standard for luxurious stay in Kathmandu.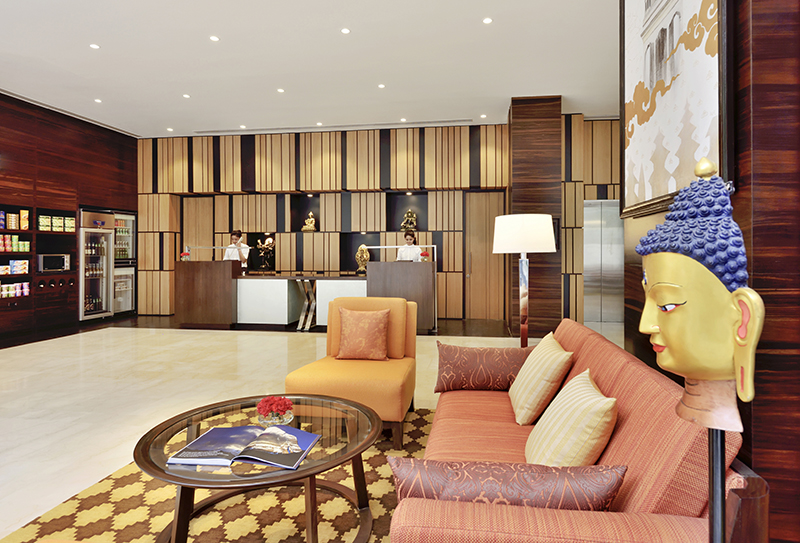 Marriott International, Inc. is a leading global lodging company with more than 6,700 properties across 130 countries and territories. Its reporting revenues for fiscal year 2017, was more than $22 billion. Founded by J. Willard and Alice Marriott and guided by family leadership for more than 90 years, the company is headquartered outside of Washington, D.C. in Bethesda, Maryland, U.S.A.
Fairfield by Marriott, located at a prime setting in Thamel, Kathmandu is one of the chain hotel branches. This stylish establishment in Nepal is near major areas of interest in Kathmandu, from corporate offices and embassies to shops, historical sites and exciting nightlife.
Accommodation
The prime focus of the hotel in Nepal has been on the services if offers. Fairfield by Marriott hosts a large number of guests in its 115 rooms. These rooms are well managed, set up with basic essentials and bedding, and kept neat and welcoming at all times. Guests can choose between rooms that host twin beds or king beds.
The inventory of 115 rooms includes: 71 deluxe king bedrooms; 43 deluxe twin bedrooms, and 1 accessible king bedroom. The hotel's 'express check-in & check-out' system reduces the time general required fro checking –in and checking-out.
The hotel provides various packaged options for guests that allow the guests themselves to choose the facilities that they want highlighted during their stay. Each planned stay at the hotel features custom catering, with a 24-hour restaurant that offers a complimentary breakfast buffet, as well as tempting selections for lunch and dinner.
To make the guests feel right at home with their personal as well as business activities, the hotel facilitates elegant spacious meeting rooms. The meetings rooms incorporate modern audiovisual facilities to host business meetings and conferences, all carefully catered for with premium catering services. Apart from corporate targets, guests are provided access to a well-equipped fitness center and laundry services.
Food and beverages
Fairfield by Marriott's care and attention for its guests is also evident in the quality of food and beverages served at its in-house restaurant and bar, Kava. With its welcoming ambience, Kava is an all-day dining restaurant that offers interactive buffet stations with an 'a-la-carte' menu.
Kava offers the guests Nepali, Indian and Continental cuisines. With the wonderful dishes that the chefs have serve up, Kava has a fan-base of its own. One of its signature dishes is a Chicken Chettinad. The dish brings the taste of Southern India that pleases not only the domestic but also international guests.
Its scrumptious breakfast Dosa, Himalayan Thenthuk Soup, Nepali Thali and delightful Grilled Himalayan Trout are equally popular with other guests here. The staffs, as well as the chefs, cater to all the queries and are warm and welcoming to the guest.
The hotel is an ideal to host successful meetings, group events, family reunions and celebrations. The hotel hosts various food festivals every three months that celebrate food and service culture. The indoor seating at Kava can accommodate approximately 60 guests, while the outdoor seating, 'Alfresco,' can accommodate approximately 40-45 guests. Combined, the spacious restaurant is ideal for food festivals and gatherings.
The Kava Bar is a contemporary bar and lounge that offers freshly brewed coffee as well as cocktails and spirits, and is also a wonderful rest area.
Amenities
Within the hotel rooms, you'll discover comfortable accommodations filled with amenities you need to feel at home, including: complimentary Wi-Fi, coffee, tea and bottled water; a mini-fridge; spacious work desk; marble bathroom; e-safe; and 24-hour room service.
The hotel also has a 24/7 food & beverage convenience store dubbed 'The Market' for guests to indulge in snacks and drinks at all times. In addition, it also has well equipped fitness center to cater to guests' health needs during their stay in Kathmandu.