Aloft Kathmandu Thamel- Commitment to Cleanliness
---
Since its opening in July of 2019, Aloft Kathmandu Thamel has always placed a high emphasis on health and safety of its guests and associates.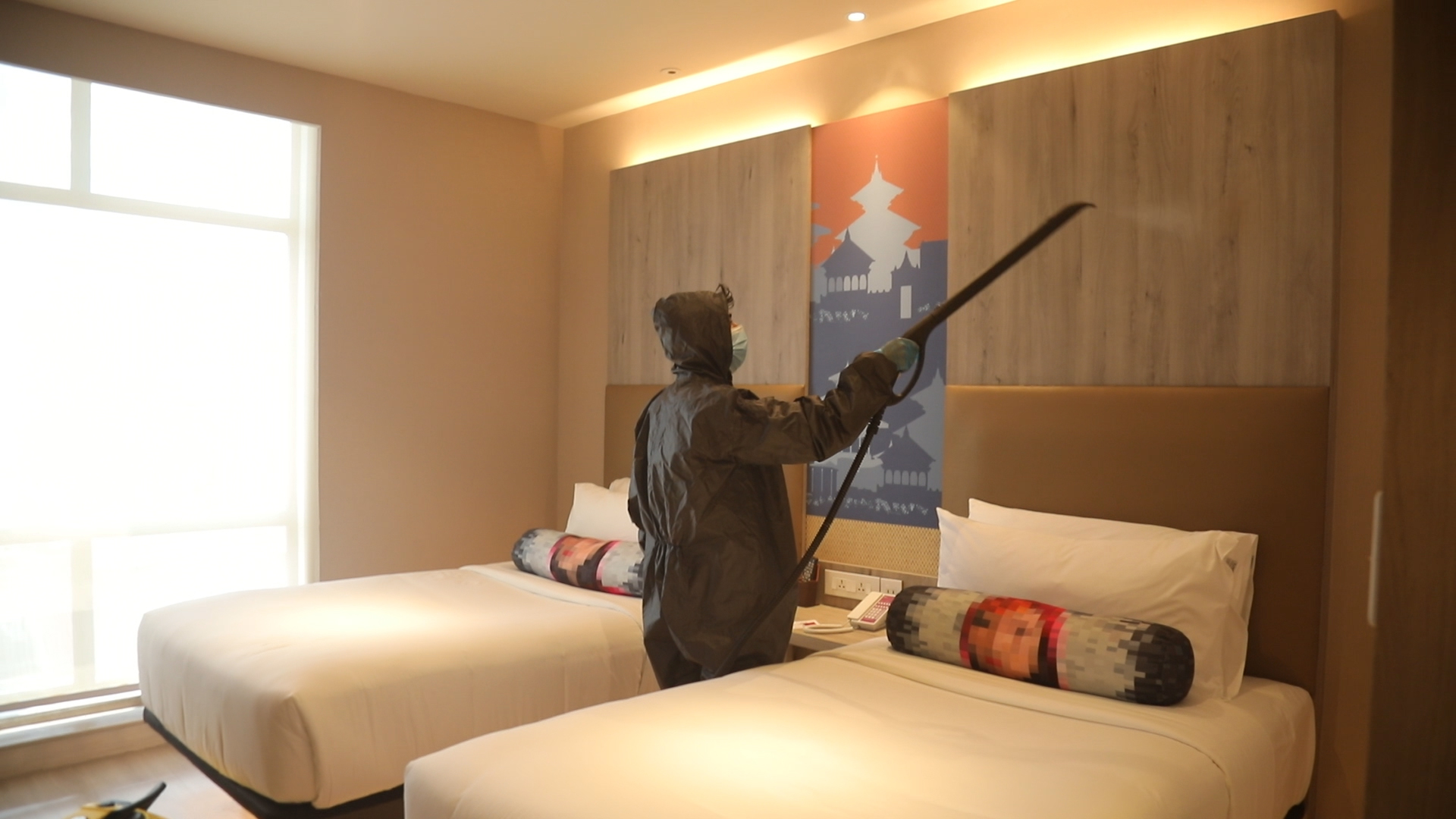 Due to the ongoing Covid-19 pandemic, the hotel is taking an extra level of precaution and has introduced new hygiene and safety protocols to reduce the risks of Covid-19 for its guests and associates.
To provide a clean and healthy environment for its guests, customers and associates, Aloft Kathmandu Thamel is using hospital-grade disinfectants and enhanced cleaning protocols adhere to the recommendations set forth by WHO/ CDC and EPA (Emerging Pathogen Policy) under Marriott International's, 'We Care Program.'
For the next generation tech-savvy travellers, Aloft Kathmandu Thamel is providing contactless mobile check-in and check-out services along with a mobile key, room service and amenities ordering experience. A digital menu along with contact-free digital payment methods ensure a safe dining experience.
All the staff are provided with PPE (Personal Protective Equipment) which are Marriott Global Source certified.
Speaking in regards to the hotel's commitment to better hygiene and safety, the General Manager of Aloft Kathmandu Thamel, Mr Vikram Singh shared, "Safety for our guests and associates has always been the top priority for Marriott International. Shanti Hospitality Management Service and in turn Aloft Kathmandu Thamel chooses to ensure the safety of its guests, customers and associates as it's an utmost priority given the present context.
Guests and associates checking into our hotel over the next few months will notice significant additions to our health and safety measures. We want our partners to get a brief summary of some initiatives taken forth by Aloft Kathmandu Thamel in order to reduce the risk of Covid-19 at the hotel premises, through this video."
Video Link: https://drive.google.com/file/d/1exvt6JDyVCjzud7iwRXtCa5KIMJjFENT/view?usp=sharing