Aloft Kathmandu Thamel Turned One
---
Aloft Kathmandu Thamel one of Marriott International Inc's distinctive brand is celebrating its 1-year anniversary.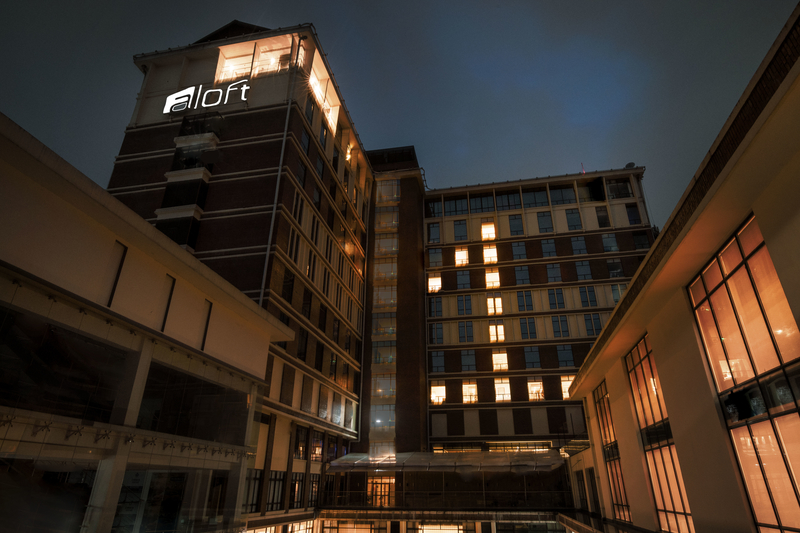 Aloft Kathmandu Thamel, one of Marriot International Inc's distinctive brand celebrated its first anniversary. 17th July 2019 marked the debut of this design lead property at Chhaya Devi Complex, Thamel, Kathmandu which is managed by Shanti Hospitality Management Services.
Aloft Kathmandu Thamel is delighted to share the joy of turning one with its associates, consultants, project team and business partners who have played a part in reaching the one year mark. To appreciate them for being part of the one year journey Aloft Kathmandu Thamel delivered a special cake through a contactless medium.
Aloft Kathmandu Thamel has been continuously serving its clients even during the COVID-19 pandemic by taking all precautionary measures to ensure health and safety. They have also been supporting various orphanage homes for children, retirement facilities and animal rescue teams.
"It is with a great sense of fulfilment that we celebrate our first anniversary. My vision was and shall always be to create opportunities for the youth of this nation. A key driving factor has always been the desire to assist the process of nation-building.", said Mr Prithivi B Pande, Chairman of Aloft Kathmandu Thamel.

Speaking on the occasion of turning one Mr Ashwin, CEO of Shanti Hospitality Services stated, " At the outset, I would like to thank the people of Kathmandu who have congenially embraced Aloft Kathmandu and unreserved patronized its product and services since its inception. It is indeed another feather in the cap of Shanti Hospitality Management Services, for managing and operating its first hotel outside India successfully. Congratulations and best wishes to the General Manager of Aloft Kathmandu, Mr Vikram Singh and his illustrious team for delivering superlative service, which is rated amongst the best in class across the region, especially this year considering the adversities and challenges faced due to COVID-19."

Mr Vikram Singh, General Manager of Aloft Kathmandu Thamel, added " It's was an amazing ride for us till the time COVID-19 pandemic slowed the world. We had till much time a very high number of guests who chose to create memorable experiences whether it was by staying, dining with us or celebrating their events at our banquet and meeting spaces. We look forward to welcoming guests back to our property."
Link to anniversary video: Click Here
Marking the milestone even during these difficult times, Aloft Kathmandu Thamel is offering "Anniversary Special Stay", 50 % off on the best available rate with breakfast or any choice of meal.