Exploring The Flavours of Kashmir
News
|
Nov 13, 2019
|
by Shreyashka Vikram Raj Maharjan
---
"You're all in for a treat," said H.E Mr Manjeev Singh Puri as he formally inaugurated the 'Flavours of Kashmir' festival at Aloft Kathmandu.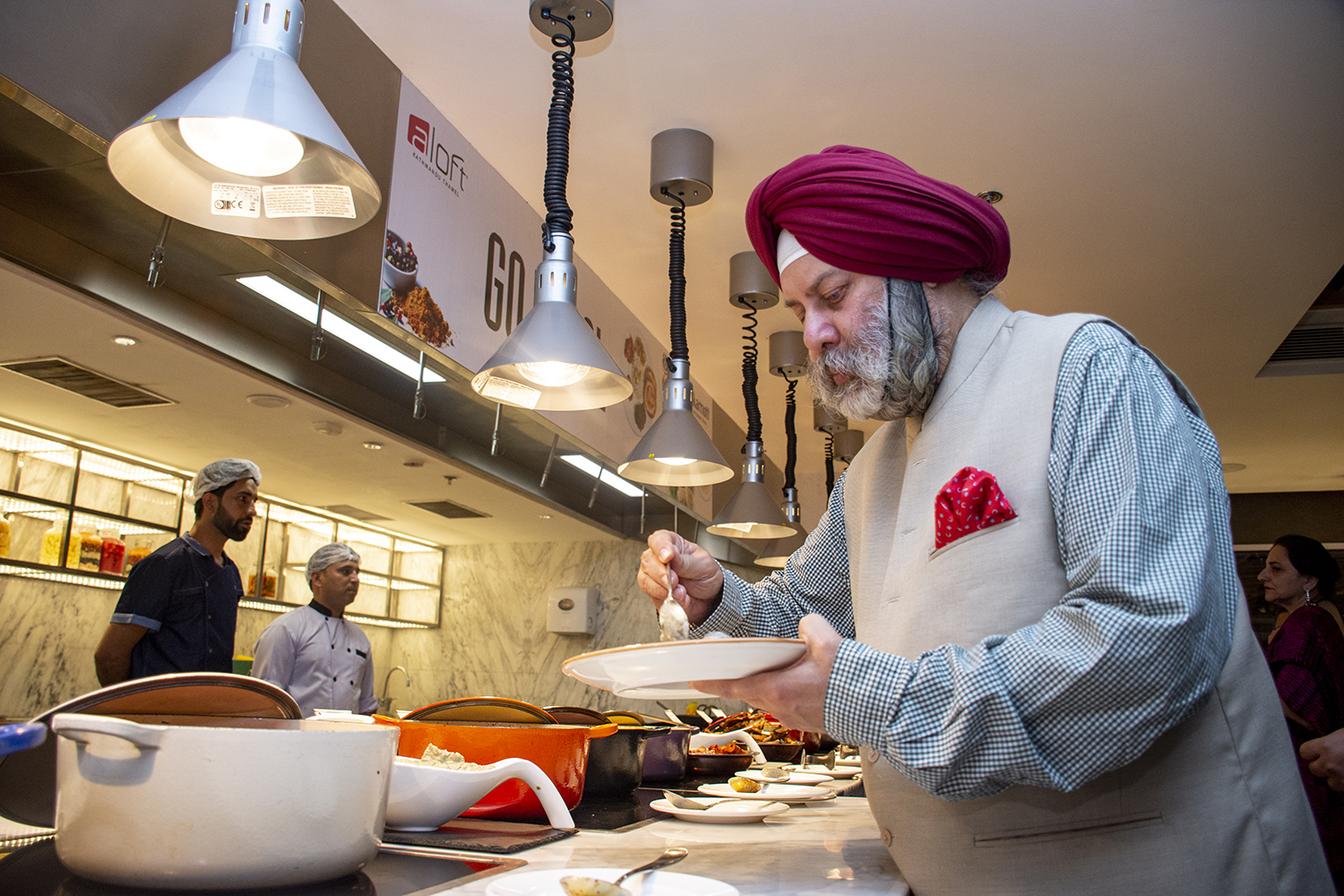 On the evening of 12th of November, Aloft Katmandu Thamel hosted their very first food festival, " Flavours of Kashmir". The rich cuisine of the valley of Kashmir is rarely seen in the valley of Kathmandu and it had been long that the local guests got a chance to experience true Kashmiri Flavours. The stage was set at Nook, for a delightful evening where the delightful spread was created by visiting Chef Sanjay Raina at the Kitchen of Executive Chef Shailendra Singh along with their respective teams.
The event was formally inaugurated by H.E Mr Manjeev Singh Puri with an official ribbon-cutting ceremony. "You're all in for a treat," said H E Mr Manjeev Singh Puri as he cut the ribbon. The ceremony was followed by speeches from the General Manager of Aloft Kathmandu Thamel, Mr Vikram Singh who welcomed his excellency and all the visiting diplomats, dignitaries and members of the press. Which was followed by a speech from Mr Prithivi Bahadur Pande and H.E Mr Manjeev Singh Puri.
Just as visiting Chef Sanjay Raina brought the world of Kashmir to Kathmanduites through his culinary excellence. The team of Indian Embassy's Swami Vivekanand Cultural Center brought the rich heritage through cultural performance.
Flavours of Kashmir
Buffer @ NPR. 2000 + ( With 2 complimentary House Beverages)
From: 12th November- 24th November 2019
6:30 PM - 10:30 PM
At: Nook, Aloft Kathmandu Thamel
For Reservations: 01-5252000
About Aloft Hotels
There are more than 140 properties operating across 26 countries and territories around the world. Aloft is the next generation of hotels, using music, design and technology to enhance experiences and move at the pace of our guest. From our attitude to our atmosphere, we're open, expressive and always moving forward. Aloft Hotels is one of Marriott International, Inc's distinctive brands. Marriott International has the most powerful portfolio in the hospitality industry, with more than 30 brands, over 7,000 properties in over 131 territories to give people more ways to connect, experience and expand their world.
For more information, visit https://aloft-hotels.marriott.com/

About Shanti Hospitality Management Services
Shanti Hospitality Management Services is a leading vertical of Shanti Hospitality Group and continues to be the most trusted third-party hospitality management company, equipped with a robust experience of managing multiple brands across multiple locations in India and abroad. It owns and manages a collection of upscale & smart mid-segment business hotels and stands out by virtue of its brand-agnostic business model. With a strong promise of delivering superior value to all its key stakeholders, Shanti Hospitality Management Services is agile and dynamic. Armed
with the expertise of an in-house project management team, the company brings in a diverse experience of running hotels of all sizes, between upper-upscale to midsegments across various markets. Associated with leading brands such as Hyatt, Marriott; Accor Hotels, the company operates and manages six hotels across India with 735 keys.
For more information, visit http://shantihospitality.in/

About Chhaya Center
Chhaya Center is a multi-faceted Mega Complex, housing 200 top-notch retail stores including international high-end brand outlets, multiplex theatres, Corporate Offices, Banquet hall, Conference Halls, Casino, "Playboy" Discotheque from New Delhi, a Food Court and a spacious underground parking facility. With an open courtyard of 12,000 sq ft., Chhaya Center also houses Aloft Kathmandu Thamel, the next-gen of hotels which bring together music, design & technology to enhance the experience of guests with its dedicated entrance and parking. Chhaya Center is truly a "Thamel within Thamel"!