Hotel Yak & Yeti Organized It's Annual Gingerbread Decoration and Wish Tree
---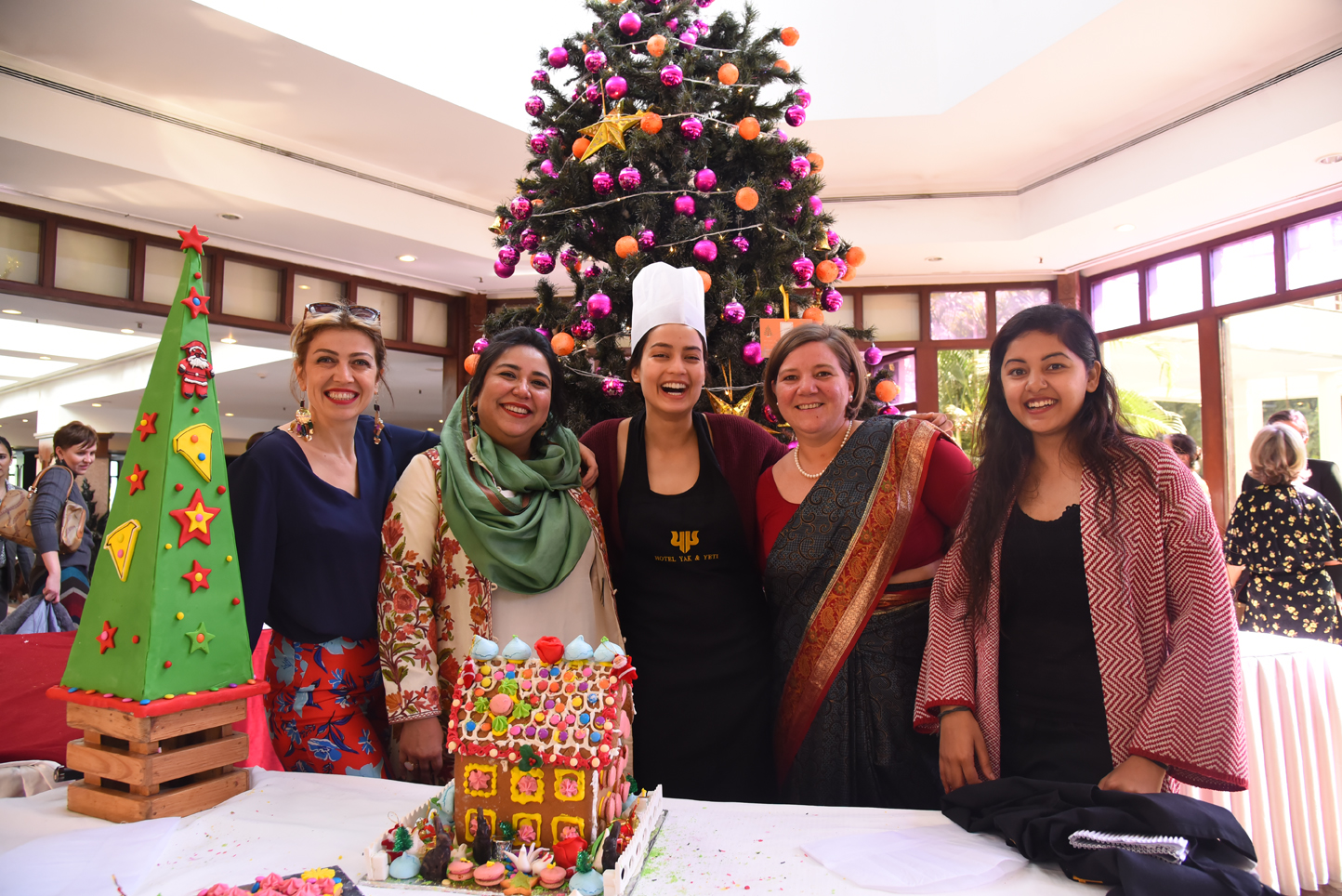 Season making and baking prior the Christmas is said to be a harbinger of good tidings and happiness. Imbibing the spirit of this ritual, this year we decorated Ginger Bread House, cutting cookies and inaugurated a 'wish tree'. The wish tree will appear together to support the children wishes. The hotel team has asked for the wishes to the children from "Helping Hands" NGO for deaf children. Any guests can take the honour to fulfil the wish of these children by looking at their wish on the wish tree. The gifts will be given to the children on 19th December with lunch at Hotel Yak & Yeti.
The ambassadors, delegates' wives, corporate, Ex-Miss Nepal's and media personality attended the event. Our General Manager, Monika Scheiblauer was also part of the event as our Executive Chef, Arindam Bahel and the hotel team to host a successful event.
The activity of decorating a freshly baked gingerbread house using frosting, candies and chocolate cookies allowed the guests to revive the kids in them. Delegates were given a set of exclusive apron and chef's hat and the gingerbread house to decorate. Alike every year, Hotel Yak & Yeti is organizing Christmas Eve dinner and Christmas Day Brunch on 24th December and 25th December respectively at The Chimney.