Hyatt Regency Kathmandu Ushers In The Christmas Celebration With A Tree Lighting Ceremony
---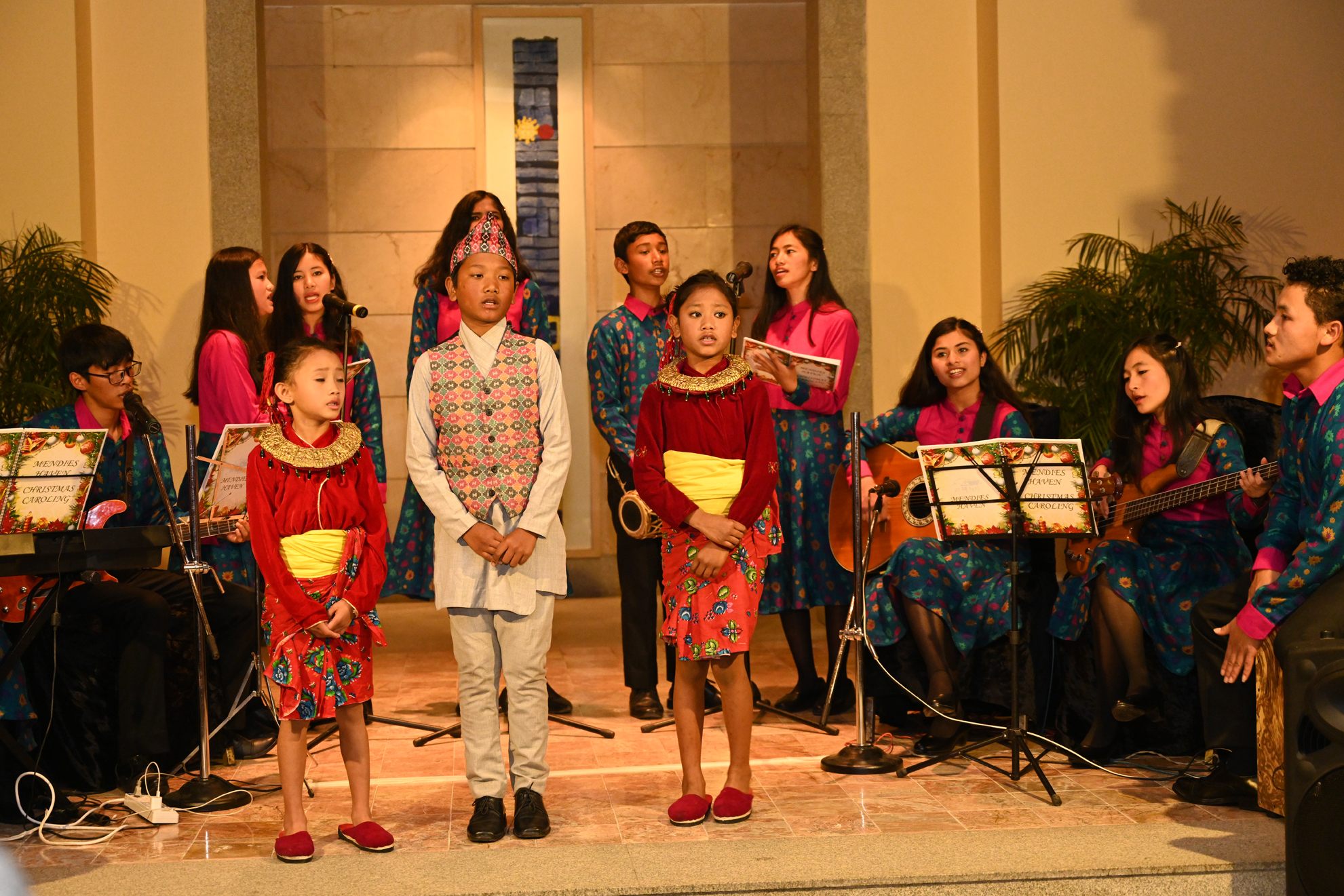 Hyatt Regency successfully held its annual Christmas Tree Lighting event on 13 December, attended by guests from corporate sectors, in-house guests, spa members, media friends and management
staff.
Every year, Hyatt Regency Kathmandu's Christmas tree and gingerbread house attract the attention of all our guests as soon as they enter the lobby. The gingerbread house was built with the labour of love by 30 associates of engineering, housekeeping and the Pastry Kitchen. The theme this year was Ginger Valley. The house has been made using 30 kg of ginger biscuits and decorated with meringue, icing, sugar paste and chocolates. It took 10 days in total for the team to give it the finishing touches. However, it was completed by the children who there to celebrate the tree lighting with their individual decorations.
The Hotel Lobby was abuzz with the true spirit of the holiday season. The 14 foot-high Christmas Tree took centre stage, conveying a sense of awe and grandeur. At 6.00 PM the tree was lit by the Deputy Chief of Mission of Embassy of America Mr. Manuel P. Micaller, JR. along with melodious Christmas carols performed by children from The Mendies House. The guests enthusiastically awaited the arrival of Santa Claus for the opportunity to take selfies with him. The kids hovered around him to get their share of chocolates, jumping with excitement. The evening progressed with a high tea that featured festive specials.