Tasting The Finest at Ultimate Dosa Festival
---
On the 5th of November, Hotel Shangri-la organized a formal press meet to launch their Ultimate Dosa Festival. Dosa is among the most popular South Indian dishes known all around the world, the thin and crispy rice and lentil pancake served with an assort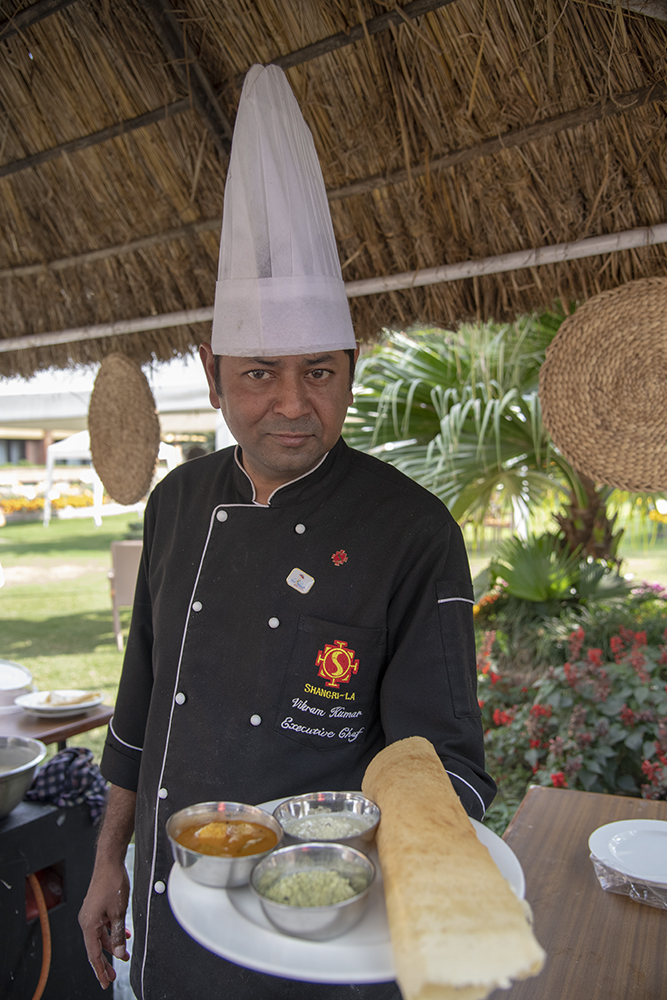 On the 5th of November, Hotel Shangri-la organized a formal press meet to launch their Ultimate Dosa Festival. Dosa is among the most popular South Indian dishes known all around the world, the thin and crispy rice and lentil pancake served with an assortment of condiments marry the flavour of the spices and the sides.
The chef's at Hotel Shangri-la have taken forth the challenge to take this popular dish and present the guests with wonderful South Indian flavours with some amazing twists specially done by our Executive Chef, Vikram Kumar. Along with the regular options available in the market, the Dosas available at Hotel Shangri~La, Kathmandu stands out with some innovative twists not been experienced in the Kathmandu.
The guest can experience this wonderful treat during weekdays making it idle for an amazing lunch experience at the Shambala Garden Restaurant from November 05 - 21, 2019 from 12:00 – 5:00 pm.
For Reservations
Hotel Shangri~La, Kathmandu
Lazimpat, Kathmandu, Nepal.
Unlimited Dosa Festival
Date: November 05 – 21, 2019
Days: Weekdays (12:00 pm – 5:00pm)
Venue: Shambala Garden & Shambala Garden Restaurant
Email: fnbmanager@hotelshangrila.com
Hotline: +977-14412999