The Beauty Bar opens its Second Outlet "The Bold"
News
|
Jun 12, 2019
|
by Shreyashka Vikram Raj Maharjan
---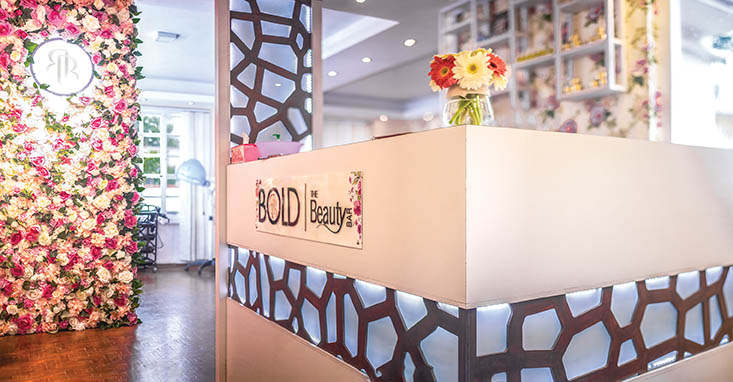 The Beauty Bar has been providing a range of cosmetic and salon services and as mentioned on its marquee: "It Is Where Beauty Meets Luxury!" It is a uni-sex establishment that provides unique packages such as Bridal Makeup, Prenatal, Full Day Packages, and gift options such as corporate vouchers along with gift vouchers. It recently opened its new outlet named Bold at Evoke in Jhamsikhel on 3, 2019. We sat down with Itchya Karki and Nischal Bahadur Shrestha to know more about the services and future plans of The Beauty Bar.

Can you tell me more about "Bold by the Beauty Bar"?
IK: This is our second branch of The Beauty Bar, and we wanted to do it with a twist because our vision is to provide the best quality beauty services in Kathmandu. WIth the concept of Bold, we wanted to focus more on girls and women. Thus you can see that the whole interior is more feminine. The Beauty Bar was our first child, and we knew where we had to improve. We are coming out bolder and stronger.
NBS: Bold is bolder; The Beauty Bar has become bolder. Normally pink is associated with soft nature, but we are trying to define that statement and let the world know that pink is bold.

Services at Bold by The Beauty Bar?
IK: We have services ranging from hairs, nails, and make up, and the best facials in town.

How feasible is the location?
IK: It's amazing. Being inside Evoke, it's more than just an establishment because it is a community. This has made it very easy for us to connect with the communal clientele of Evoke.

The Beauty Bar in the Next 5 Years?
IK: All over the world, with small steps. We are going to start with the country. Our first outlet was in Kathmandu and now we are in Lalitpur. We hope to start our next outlet in Pokhara soon.
NJ: We would also like to come up with our line of products.
IK: Because we see a lot of things that we can bring to the market.
NJ: For our services, we require various products which are unavailable in the market. Thus being able to manufacture the resources in an organic manner would help us and the national market.