The First of Many Cake Mixing at Hotel Sabrina
---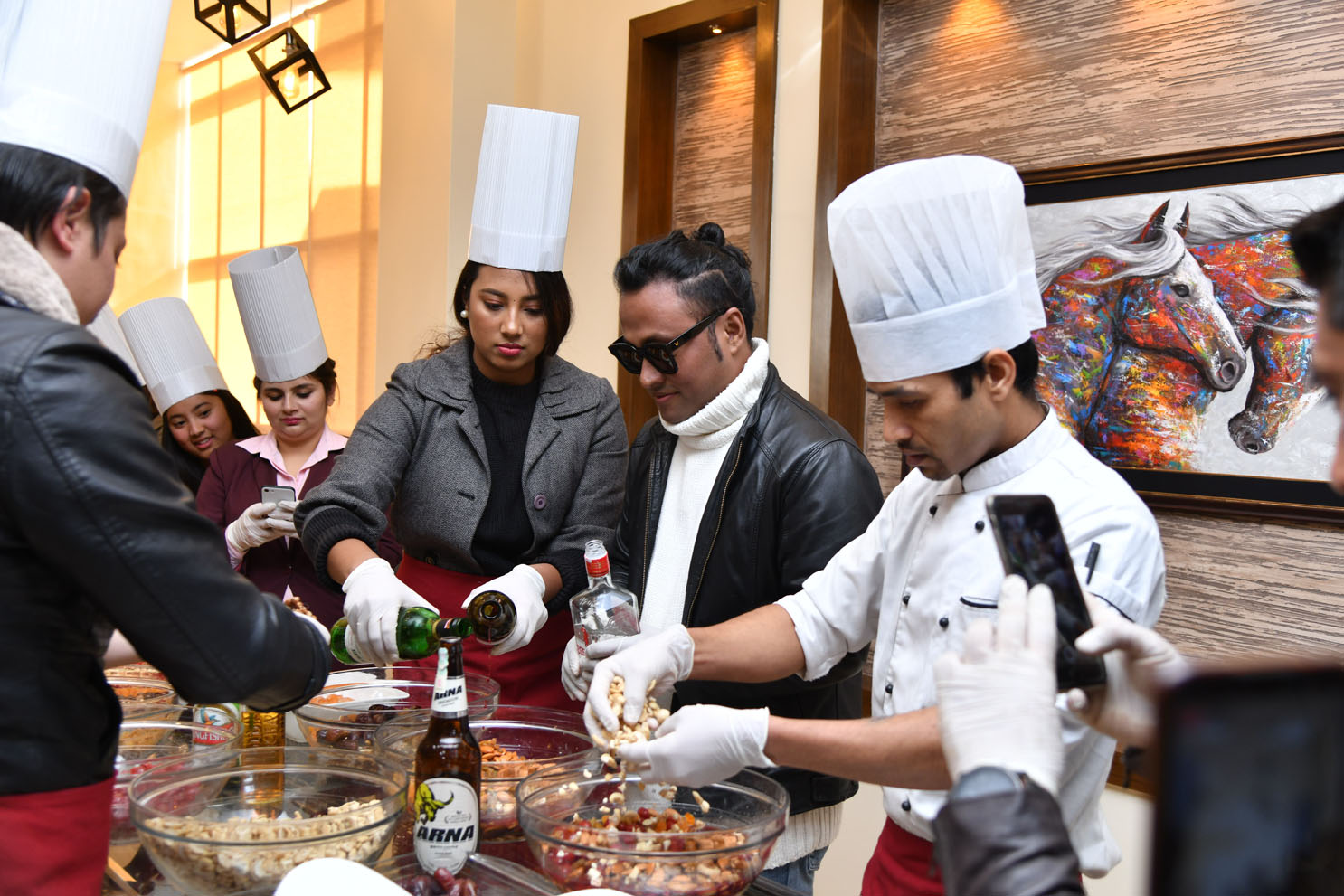 This year Hotel Sabrina hosted a cake mixing event to celebrate the joyous spirit of early Christmas on 9th December 2019.
This event was joined by our valued guests who mixed varieties of ingredients for the festive cake. Guests revelled in the Christmas cheer as they came together to fulfil the classic tradition with guests, clients and associates.
The conventional Christmas cake mixing event was held in advance to let the nuts, dry fruits and assorted spirits infuse perfectly. With an elaborate setup, the breathtaking ambience of the hotel, festive décor and cuisines to match the festivities made it a perfect blend of aroma and cheer. The cake mixing was followed by a Monday lunch created by the talented team of chefs.