Her Silence Became Strength
---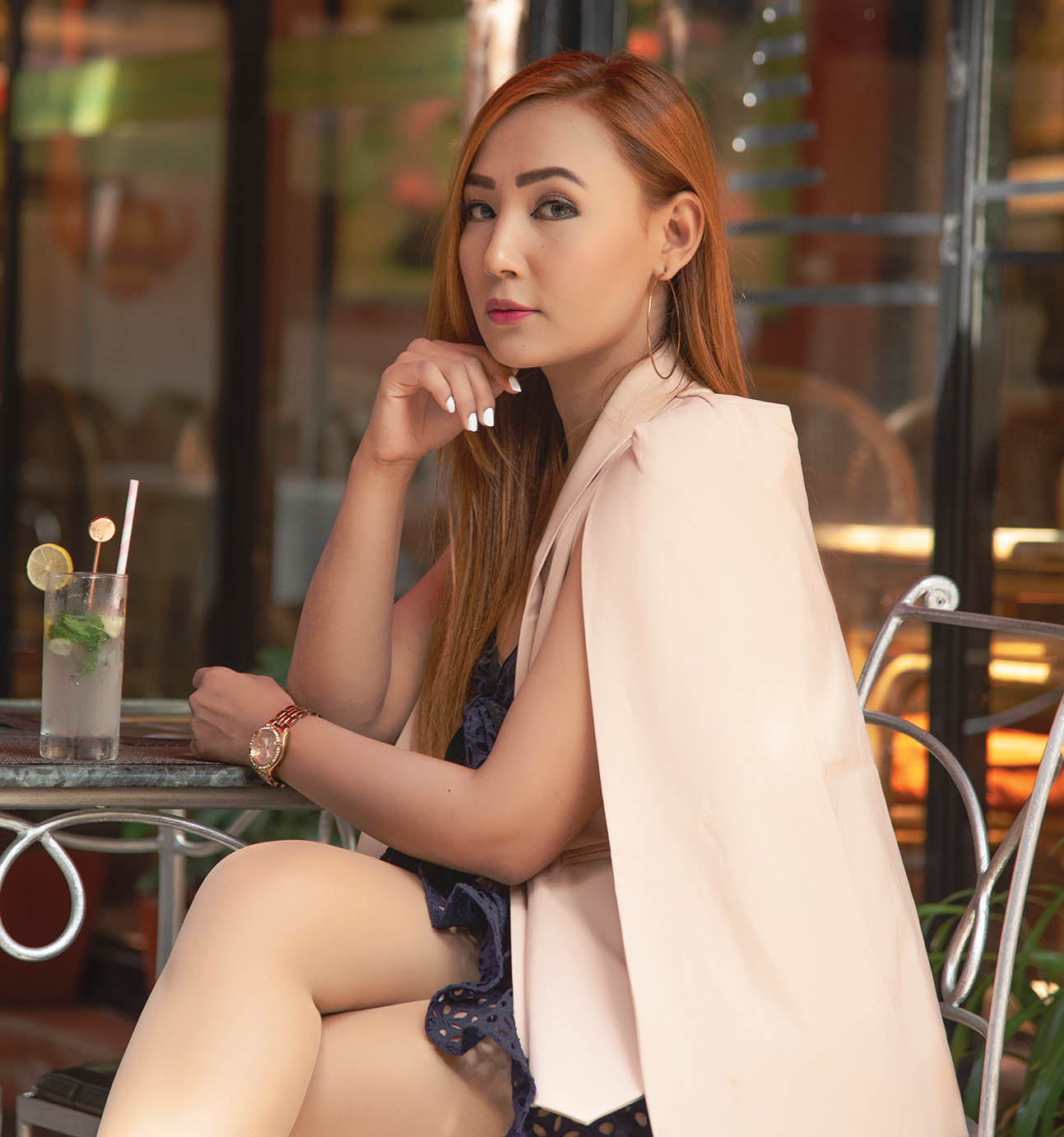 When was the last time you saw a women play a lead role in a Nepali movie?
Releasing this November, the movie Sarauto, has taken a completely fresh direction with Ms. Sumi Moktan as the lead actor. Ms. Sumi isn't the only one making a debut with this movie, Sarauto shall be the first movie under the production of Birranjana Enterntainment. The action thriller features Ms. Moktan in a very challenging role. The sneak peek teaser has many viewers anticipating the movie. We sat down to talk with the model turned actor, who began her career as a professional model, and is making a debut into the movie world with Sarauto under the banner of Birranjana Entertainment. She shared with us some highlights of the upcoming movie and we gained greater insight to the world of Nepali movie industry.
Having started your career as a model, how was the whole journey for you like transitioning into an actress?
Although, I had never thought that I would be an actress someday, I was someone who had the exposure to the world of media from very early on as I started my modeling career in 2012 in the United States. Despite being an introvert in terms of my personal life, I would say that when it came to being in front of the camera I have always loved and enjoyed it. So, the whole transition sort of fell naturally and smoothly for me when I did my first movie "Jhyanakuti" in 2017.
Can you give us an insight about your role in the upcoming movie "Sarauto"?
The role I am playing is that of a karate kid and this action movie incorporates a theme circled around revenge and believable family drama. But, most importantly it highlights the love and the bond that is shared between a father and a daughter.
How was the overall experience for training on your role as a karate kid?
(sighs) The first few weeks were the worst. I almost gave up and kept telling myself that this is too much pressure on my body and this is not going to happen from my side. I thought there was no way I could continue with the training but at the end I pulled myself together and kept going because I really wanted to leave a mark and do something different. The film demanded something new and someone who knows the art which I why I didn't go for a stunt double instead practised myself every day because it was also a good opportunity for me to learn a new skill, something that would add value. I am really glad all of it happened because now this experience and learning has forever become a part of my life.
Can you share the overall experience, working as a lead actress, your learnings, the hardships and challenges that you faced in this movie?
Like I mentioned earlier, the challenge itself was the training for the action part and also playing a mute character in this movie and communicating with sign language required for me to learn ASL language. This was a productive experience for me for which I went to deaf school for seven and a half months and has made me competent to communicate with deaf people as well. So, I wouldn't call it "hardship" but it was quite a game. I did face hurdles having to express myself and act without a voice but what I learned from the experience is that it is easy to act like you are laughing or crying but to show aggression specially as a strong lead female and also a mute character is one hell of a struggle. You see, one of the many drawbacks of being a part of an industry where most action films are done by men is that majority of people find it hard to accept or buy the idea that women can play tough and resilient characters too. So, convincing the audience about this new female lead in a movie who is rather courageous was as intense as it was rewarding for me.
What kind of roles do you prefer as an actress and can we look forward to seeing you in more upcoming movie projects in the future?
To be honest, I don't prefer being particular as an actor and stay confined to a single role. I believe in exploring my options, and with Sarauto I have done an action role, I have done comedy previously and the next role that I am looking forward to is the role of a self-conflicted character, maybe an addict and get the opportunity to get indulged and learn his/her psyche.
What difference did you find between modelling and acting?
For me as an actor, what I realized is that I was analysing myself and starting to observe things. As a model I never felt that.
Acting has been a gradual process of getting to know myself and my emotions better. You just tap into your emotions; you learn the pain and every emotion that you go through. After getting into acting, when I go through any sort of emotion, let's say, if I get upset about something, I analyse how I react to the situation and keep recollections of my reactions in my mind and try to portray it into my own acting.
A message to everyone anticipating the movie ?
Get ready to see a different side to a female character, a story of a woman who is compelled to stay silent through her words but not her actions. I also want to convey the message of women empowerment through this movie and the reason behind it is that in our society today, we women, are vocal about our injustices but we lag behind in implementing the right actions towards these injustices. I hope through this movie; I would be able to bring a new light on this topic and teach women not to depend on none other than themselves and do what they got to do on their own.
Besides this, get ready for some action-packed kicks, great cinematography, beautiful songs and exceptional storytelling.