Mother's Day Special
Recipe
|
May 18, 2017
|
by Pratisara Manadhar
---
When she tastes the home made sweets made by you, there will be tears of joy and a feeling of being loved.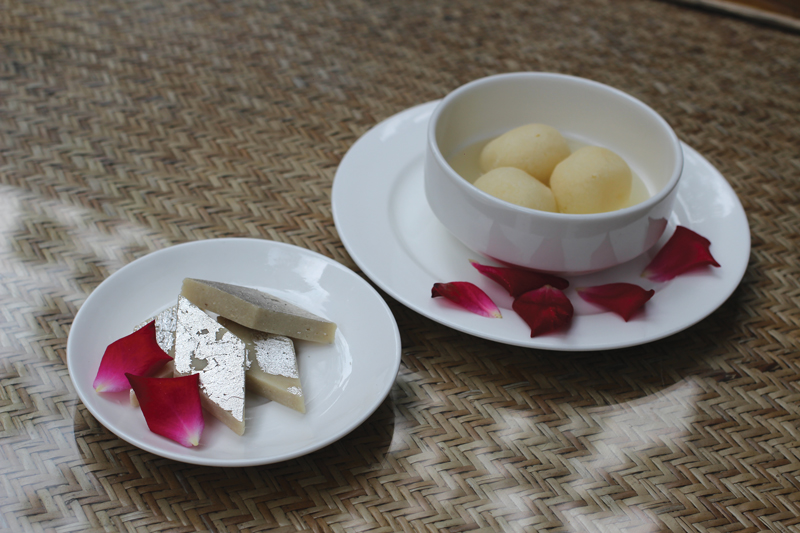 This mother's day why don't we express our love and respect towards her by creating something that is way more worth than gold. Keep her off the kitchen just for a day and create these indulging sweets that are your own taste of love
Kaju Barfi
This is a very rich dish made out of cashews and sugar. It is a delicious fudge that requires just few ingredients. This recipe requires only three ingredient and little effort to keep you off the budget.
Ingredients
Cashew nuts 200 gm, Sugar 1/3 cup (as per required), Water 3 tbsp, Ghee for greasing
Process
The first thing you need to do is grind your cashew nuts into a fine powder. The next step is dissolving 1/3 cup of sugar to 3 tbsp of water over a medium heat. After your syrup has reached to a thread like consistency, mix the powdered cashew. Cook them over the low heat until the paste is thick and lump free. Once your paste is smooth, pour it over a greased plate and spread evenly as possible. Let it cool over room temperature and it is ready to shape. Garnish with chopped pistachio or silver leaf and serve.
Rasgulla
Rasgulla is one of the most popular Bengali sweet. This delicacy was originated in Orissa, and is simple and easy to make if you follow each step very carefully.
Ingredients
For chena
5 Cups full fat milk
2-3 Tablespoon of lemon juice
1/2 Teaspoon of cardamom powder
For sugar syrup
1 ½ Cup of sugar
3 Cups water
Few saffron threads
Process
Bring your milk to boil over high heat while you stir occasionally to not let it stick to the bottom of the deep bottom pan. Once it comes to a boil turn off the heat to the low heat, then add 1tbsp of lemon juice in the centre repeating it one more time. Quickly drain your curdled milk over a muslin cloth. Rinse it over running water to remove any tanginess. Try to remove as much water as possible. While you hang your chena, in a broad vessel bring sugar and water in a ratio of 1:5 to boil over high heat. Once all the water has been removed from the chena you can now mash it using the heel of your palm until it stops from falling apart. Roll them into small balls and slide them over the boiling sugar syrup. Cook for 5 minutes over high heat and cover them for another 15 minutes over lowest heat possible. Soak them in separate sugar syrup in 1:3 ratio and cool completely.