Christmas Tree Lighting Ceremony at Radisson Hotel Kathmandu
Market
|
Dec 18, 2022
|
by Smart Family Editorial Team
---
Radisson Hotel Kathmandu welcomed this holiday season with the Christmas Tree Lighting Ceremony on 16th December 2022. Guests from different sectors were invited by the hotel to celebrate the ceremony. Everyone gathered together in the lobby, filled with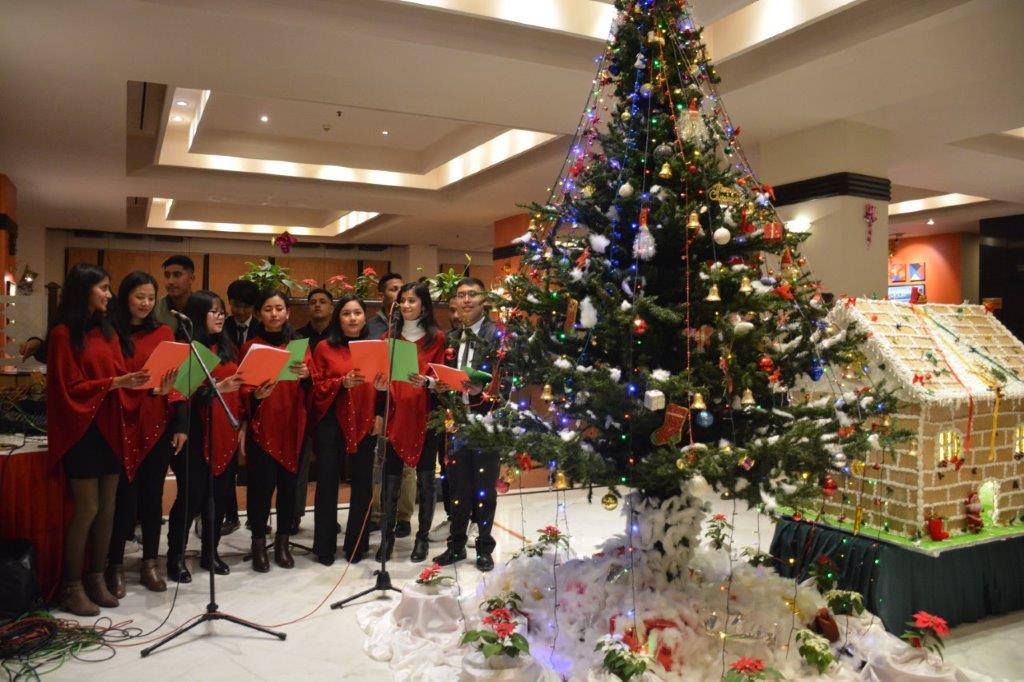 Radisson Hotel Kathmandu welcomed this holiday season with the Christmas Tree Lighting Ceremony on 16th December 2022. Guests from different sectors were invited by the hotel to celebrate the ceremony. Everyone gathered together in the lobby, filled with the joy and warmth of the festive season.
General Manager, Mr. Subrata Banerjee started the ceremony by welcoming all the invitees. Ms. Tomoko Tanaka from JICA Nepal was invited by Mr. Banerjee to light the Christmas tree. Soon after Santa Claus entered with a bag filled with chocolates which delighted the children present in the ceremony.
This festive night at Radisson Hotel Kathmandu featured Live Christmas Carol singing along with a display of Ginger Bread House, Jingle bells, Christmas delicacies, and Santa Claus spreading joy among all the invitees with other fun-filled festive activities. The hotel's chefs prepared a delicious feast to celebrate the festivity with a perfect blend of Christmas spirit and cheer. The evening ended on a high note with enchanting festive experiences.