An Exclusive Preview of Grand Seiko by Swiss Timepieces
News
|
Jul 24, 2022
|
by Smart Family Editorial Team
---
Four well-known collections of Grand Seiko- Evolution 9, Heritage, Elegance and Sport were showcased for the first time in Nepal at an exclusive event at Hotel Radisson.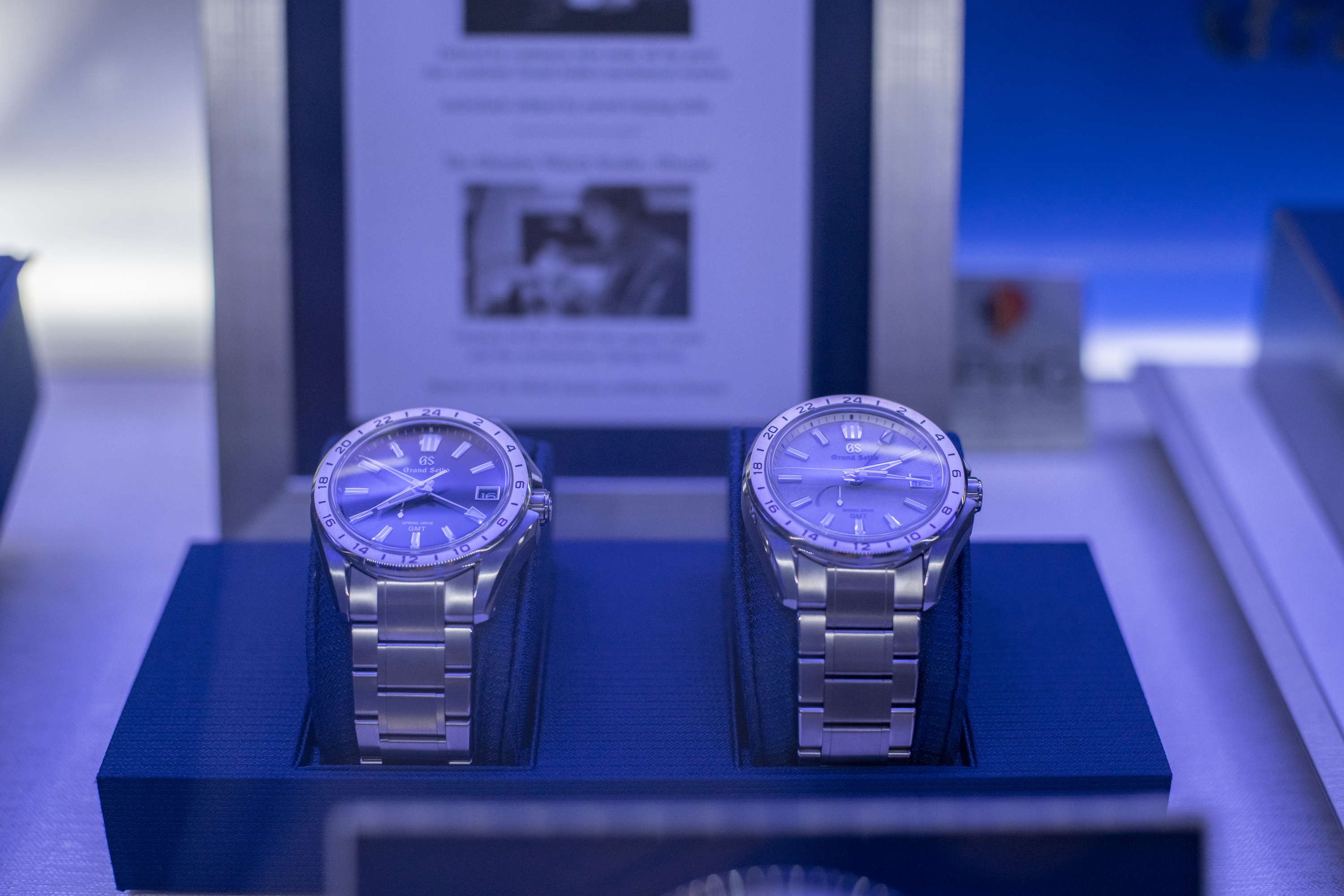 Grand Seiko is a name that sounds familiar but is a class apart! When it comes to watchmaking, Grand Seiko has never failed to show its ability to craft watches that showcase Japanese aesthetic sense along with prime accuracy and exquisite craftsmanship.
" The questions I get the most is, are Grand Seiko and Seiko the same? Seiko founded Grand Seiko in 1960 AD. It is under Seiko Watch Corporation, but in 2017, Grand Seiko became a fully independent watch brand. The brand then took great steps to fortify its presence as a luxury watch brand in the market. We can see the result of the hard work today. Grand Seiko is among the top watchmakers in the world.", said Mr Ankur Jhunjhunwala, Managing Director of Swiss Timepieces, the authorized retailer of Grand Seiko in Nepal.
As I observed the watches from their four collections during the event, one thing was evident- Grand Seiko leaves no stone unturned to deliver a premium experience. I asked Mr Jhunjhunwala, What makes the brand stand out from the crowd? He answered, " When it comes to Grand Seiko, their watches exhibit purity. They began implementing Taro Tanaka's "Grammer of Design", a set of design rules that Grand Seiko follows in all of its watches. Secondly, Grand Seiko uses a special technique known as Zaratsu polishing that creates incredible mirror finishing. The artisans at Grand Seiko do it all by hand. This exceptional attention to detail and accuracy in the exterior also follows in the movement. It shook the watch market with its incredible Spring Drive technology. The Spring Drive is unique because it is an elevation of mechanical timekeeping. It combines the traditional method with electronic regulators to deliver unmatched precision."
Watch enthusiasts and connoisseurs marvelled at the fine collections. The representatives of Grand Seiko India presented the history and hallmarks of the brand through a short presentation. A lucky draw followed, where the winners received special merchandise from Grand Seiko.