---
This event is a 6-day event from Magh 24th to 29th, 2079 (Feb 7 to 12, 2023)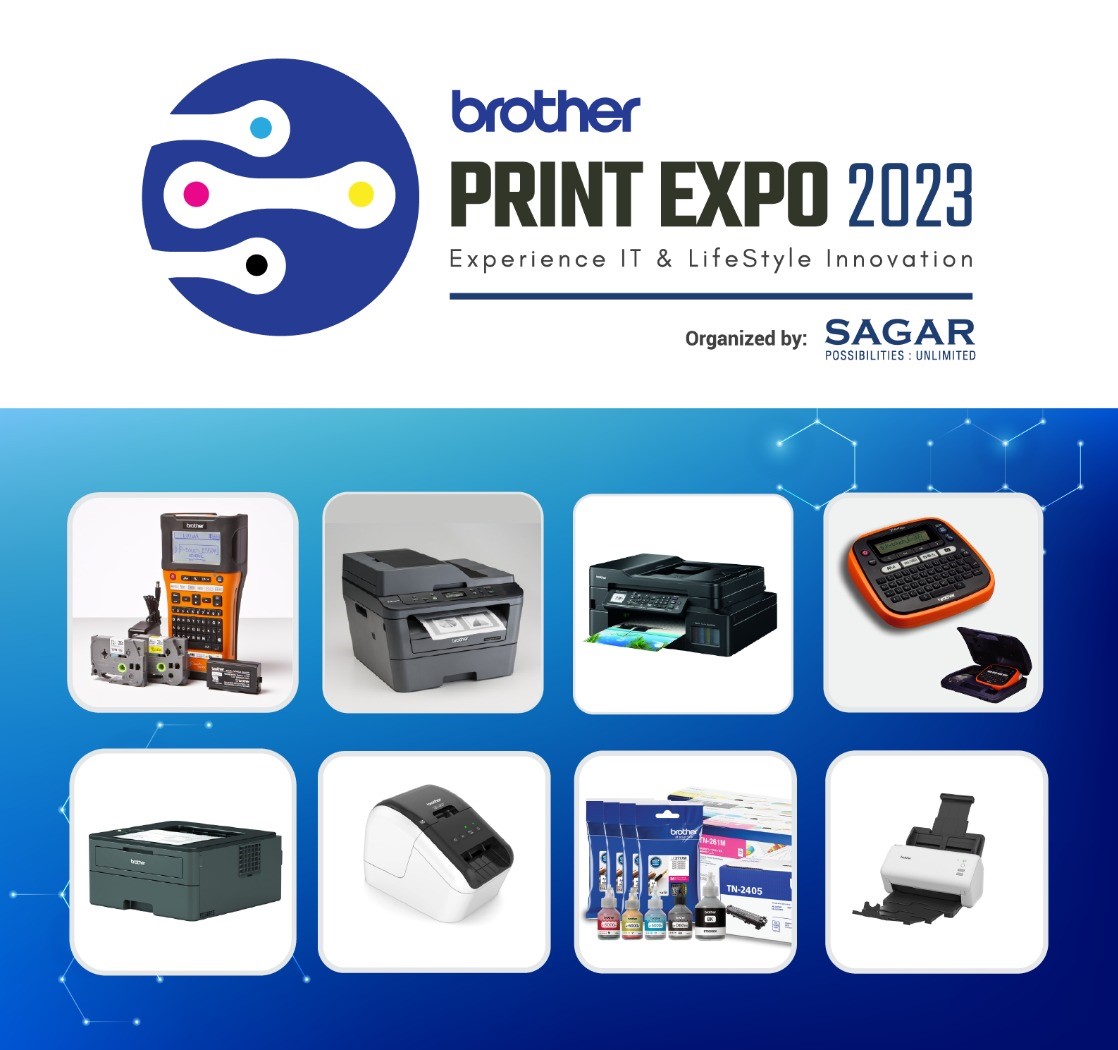 Sagar Group is a company that has been providing sales, distribution and after sales services related to Nepali IT (IT- Information Technology) for the past 26 years. The company's "Possibilities: Unlimited." It has been satisfying millions of customers in the Nepali market through nearly 12 international brands and software solutions across Nepal. Meanwhile, Sagar Group has its own dealers, corporate offices and customers all over Nepal. For the company's online facility, online purchase consultation can also be taken through Baleyo.com (www.baleyo.com).
With the purpose to develop a common platform where individuals from all across Nepal can follow the latest advancements, trends, innovations and experience the best of what the printing industry has to offer, meet with industry professionals, build new partnerships, and strengthen existing relationships Sagar Group, the authorized -distributor of Brother brand for Nepal has organized Brother Print Expo 2023 at Baleyo IT Tower, New Road Gate in Kathmandu. This event is a 6-day event from Magh 24th to 29th, 2079 (Feb 7 to 12, 2023). Some of the main attractions of the Brother Print Expo 2023 are as follows.
Sagar Group's international 12 brands and products are being exhibited.
Exhibition of the printing solutions along with the entire product range from Brother brand including home and office printers, sewing machines, ptouch labelling machines and more.
Dealers and business partners of the company are present from all over Nepal.
There is provision of LIVE Session with Technical Team for any issues regarding Brother Products.
Awareness has been raised about software, cyber security by consulting and exhibiting the experienced sales team of Sagar Group for various associations, government offices and non-governmental organizations.
Public awareness and knowledge exchange related to the development and update of information technology has been provided.
There will be various surprises for the visitors present, including attractive gifts, more discounts than regular discounts.
Brother Print Expo 2023, has seen significant attendance and participation from the day it started. Special incentives have been given to dealers and business partners in this Brother Print Expo 2023, which will last for a few days. There are discounts ranging about 20% to 50% discount on select products. We suggest everyone who is involved in the printing solutions industry should attend this Brother Print Expo 2023 and take advantage of this golden opportunity.