Introducing Kibu Sky Lounge: Elevating your lounge indulgence and culinary experience at Dusit Princess Kathmandu
---
KATHMANDU, 12 August 2023 – Prepare to embark on a new level of experience indulgence as Dusit Princess Kathmandu proudly unveils its latest gem, Kibu Sky Lounge.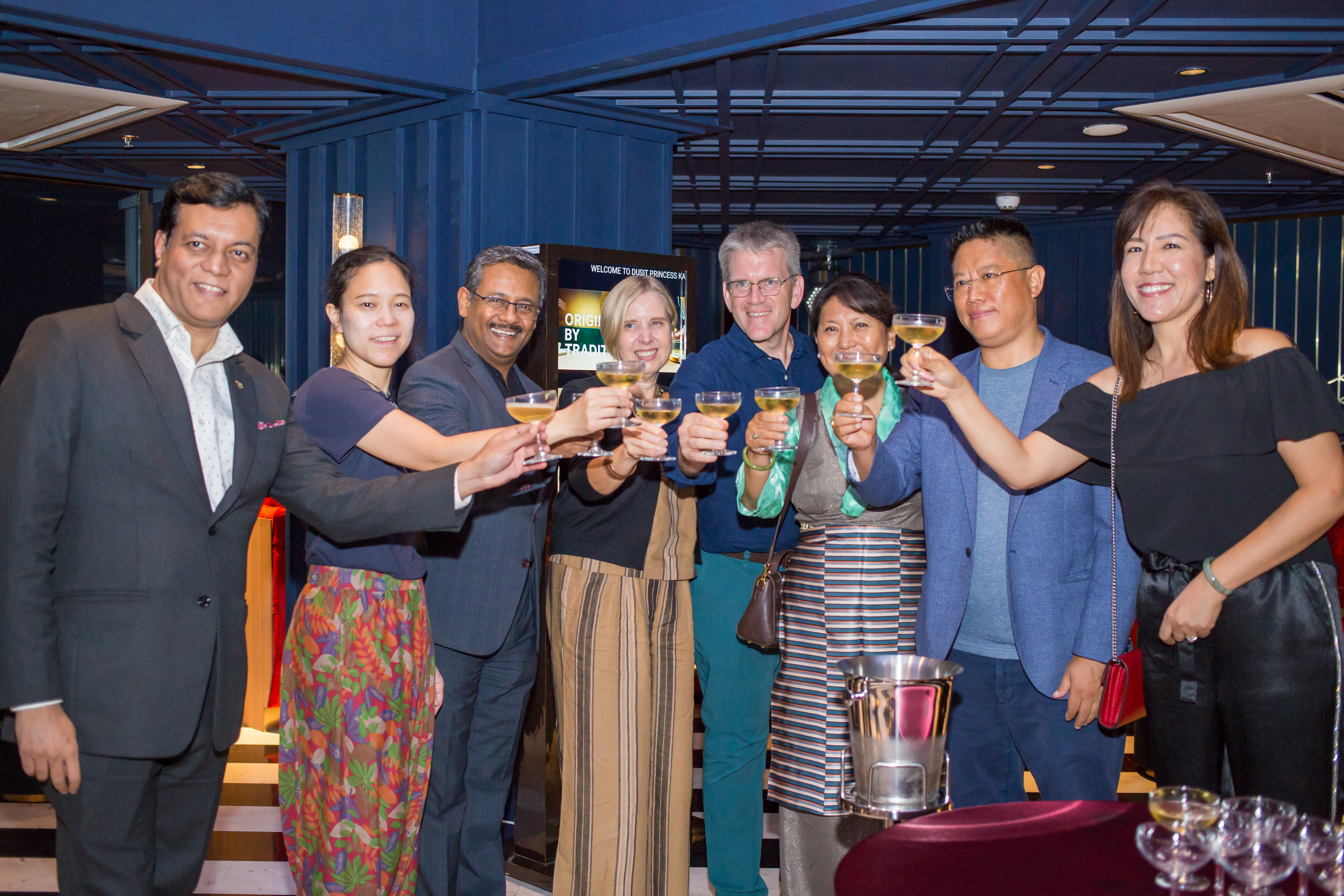 The lounge expanse on the top floor of the hotel with indoor cozy corners and outdoor comfortable seating highlighting DJ deck, this captivating venue promises to redefine the city's scene with a blend of sophisticated ambiance, signature cocktails and handpicked menu inspired by Japanese, Italian and other delectable cuisine.

Kibu Sky Lounge embraces the essence of elegance, offering patrons a breathtaking panoramic view of Kathmandu's skyline. Whether you're in search of a chic space to unwind after a long day or a vibrant destination to kickstart your weekend, Kibu caters to every mood and occasion.
The highlight of Kibu Sky Lounge is its meticulously long bar with large digital screen. A curated selection of cocktails, premium spirits, and an extensive wine list await connoisseurs and cocktail enthusiasts alike. From tantalizing barbeques to innovative fusion dishes, the culinary offerings at Kibu are destined to captivate your palate.
"We're thrilled to introduce Kibu Sky Lounge to the Kathmandu community and beyond," says Mr. Dorje Lama, Managing Director of Dusit Princess Kathmandu. "With its prime location on the top floor, Kibu promises a unique blend of breathtaking views, handcrafted beverages, and culinary delights, making it an ideal destination for those seeking unforgettable nights out."
Kibu Sky Lounge is set to become the ultimate destination for individuals looking to elevate their evenings with a touch of luxury and refinement, the lounge will operate every day from 5PM to 2AM.