Kathmandu Marriott Celebrates 3rd Anniversary!
---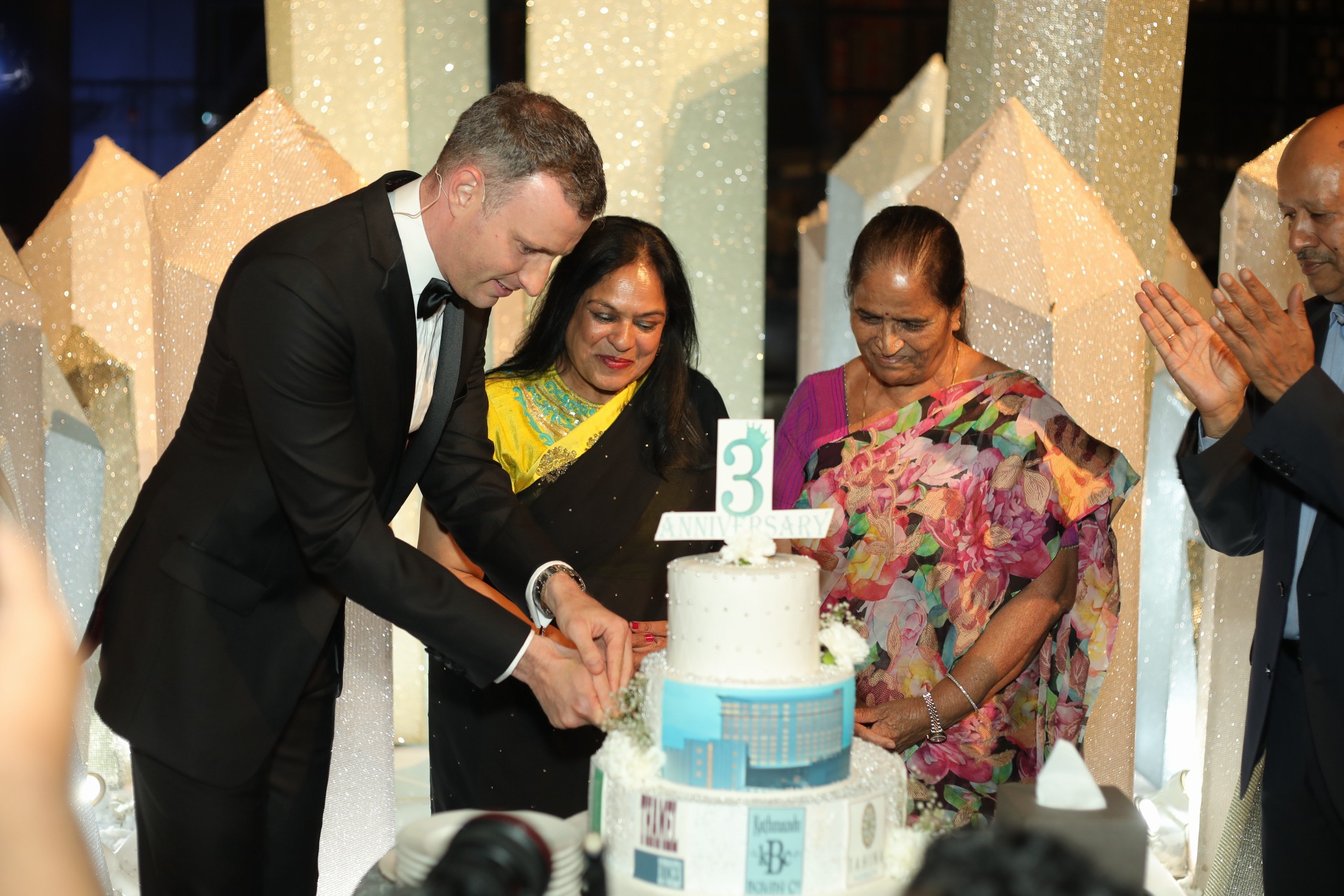 Kathmandu, 18th April 2022: 18th April marks the third anniversary of the Kathmandu Marriott. This international hotel brand offers guests brilliant stays in Kathmandu, stimulating guests with cultural experiences that speak to their inventive nature.
General Manager Piotr Madej remarked," We have achieved milestones through hard work and dedication of our associates, and the love and loyalty of our patrons." He added that with fewer travel restrictions and people looking to travel more, the hospitality industry of Nepal is sure to experience growth. Kathmandu Marriott Hotel has set a gold standard for Premium hospitality in the city and continues to bring innovation to the service industry. Over the years, the hotel has won countless awards and recognitions, with the latest being a LEED Gold Certification in 2022.
To show gratitude to the guests, the hotel is commemorated the momentous occasion with one of a kind gala dinner on the 18th of April. The culinary team, led by Chef Bishnu Magar, treated gala guests to an elegant display of international culinary experiences - showcasing unique cuisines and drinks of its different restaurants. In addition, a thoughtful dessert menu from KBC offered a variety of mouthwatering sweets.
Marriott International, Inc. (NASDAQ: MAR) is based in Bethesda, Maryland, USA, and encompasses a portfolio of approximately 8,000 properties under 30 leading brands spanning 139 countries and territories. Marriott operates and franchises hotels and licenses vacation ownership resorts all around the world. The company offers Marriott Bonvoy®, its highly-awarded travel program. For more information, please visit our website at www.marriott.com, and for the latest company news, visit www.marriottnewscenter.com. In addition, connect with us on Facebook and @MarriottIntl on Twitter and Instagram.