Sagarmatha Next – the hub of innovation at the foot of Mt. Everest is now open for all visitors!
News
|
Jun 06, 2022
|
by Smart Family Editorial Team
---
Sagarmatha Next, located at 3,775 meters at Syangboche, Solu Khumbu, in the Mt. Everest region was officially opened on 23rd May 2022 after almost seven years of planning and construction!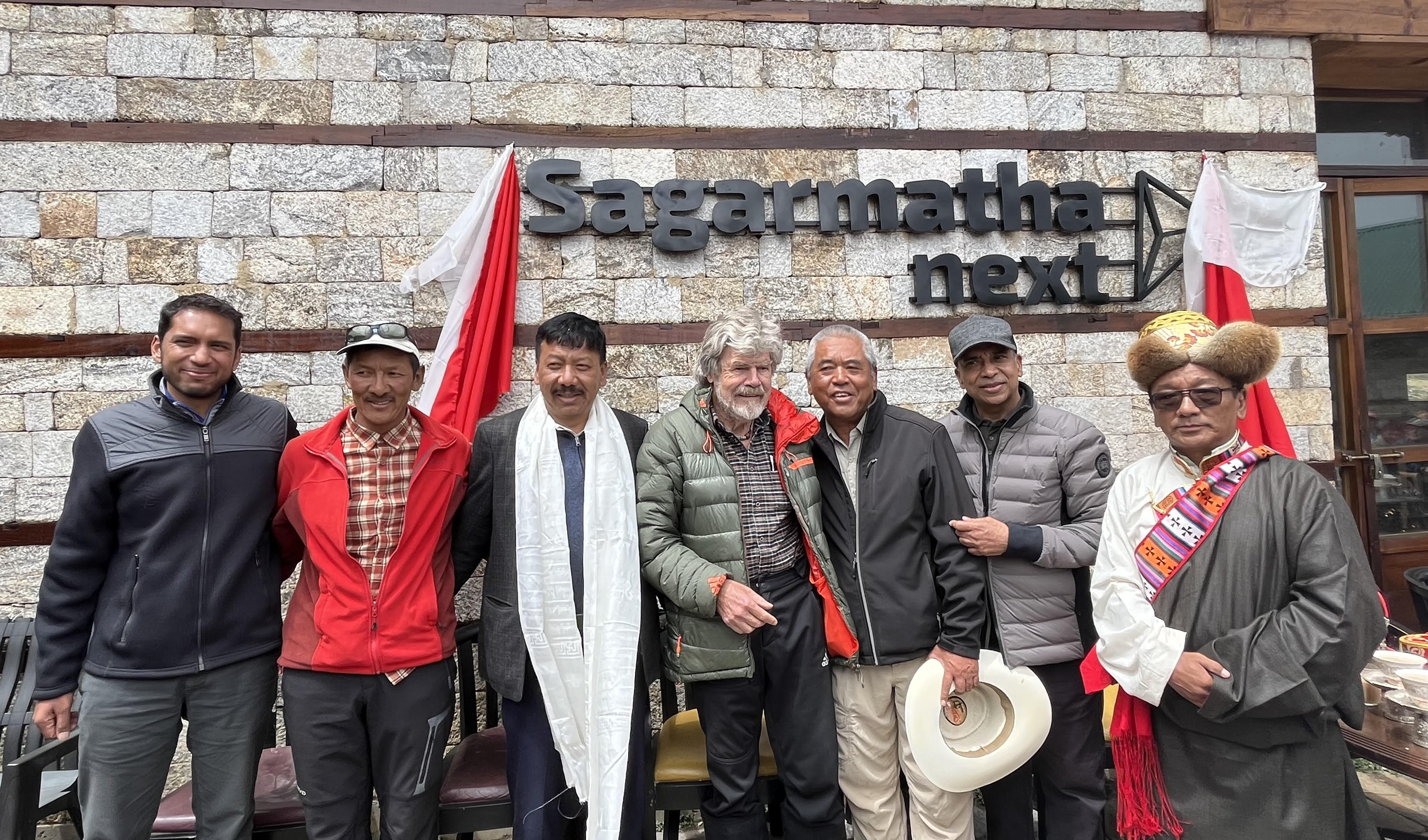 The inauguration ceremony was hosted by the non-profit distributing Himalayan Museum and Sustainable Park. Sonam Gyaltzen (Member of Parliament), Arun Saraf (Saraf Foundation), Reinhold Messner (renowned mountain climber), Phurba Tashi (local climber with 21 Everest summits) were the chief guests for the ceremony. Over 300 local people from across the Khumbu region (including Khumjung, Khunde, Namche, Phortse, Thame, Thamo) all attended the event, which lasted till the late hours of the evening.
Sagarmatha Next is a centre dedicated to restoring these sacred mountains, addressing the waste management challenges and promoting sustainable tourism in the National Park.
At Sagarmatha Next, one will witness the journey of mountain waste, from trash to beautiful art and design products. Just like the prism transforms simple light into a burst of colours, Sagamartha Next will transform waste into art and create wonderful rays of hope for those who live under the gaze of the highest peaks on earth.
The Centre has an interactive exhibition which includes digital touch screens where visitors can learn about the climbing, culture and challenges of the regions and VR headsets which allow people to walk the Khumbu ice fall. The film salon has two films which visitors can sit back and enjoy. The Waste Lab has upcycling workshops where artists and designers can explore their innovative side. The Shop by Moware and a café completes the center.
Sagarmatha Next supports Sagarmatha Pollution Control Committee (SPCC) and assists them in developing solutions for the waste challenges that the community faces. Sagarmatha Next hopes to make locals as well as visitors aware of their environmental footprint and offer them with an opportunity to be part of the solution. 'Carry me Back' is one such initiative where Sagarmatha Next and SPCC have worked together to create a crowd sourced waste removal system which uses the movement of people to keep the national park clean. Everyone is encouraged to take a 1kg bag of waste (which is packed and kept ready) on their way down from the mountain.
Varun Saraf and Tommy Gustafsson, co-founders of Sagarmatha Next were also present at the opening event. The Saraf Foundation is the sponsor of Sagarmatha Next. Sagarmatha Pollution Control Committee, Dell Technologies, and the Denali Foundation are the partners.