Success of Cultivating Connections
---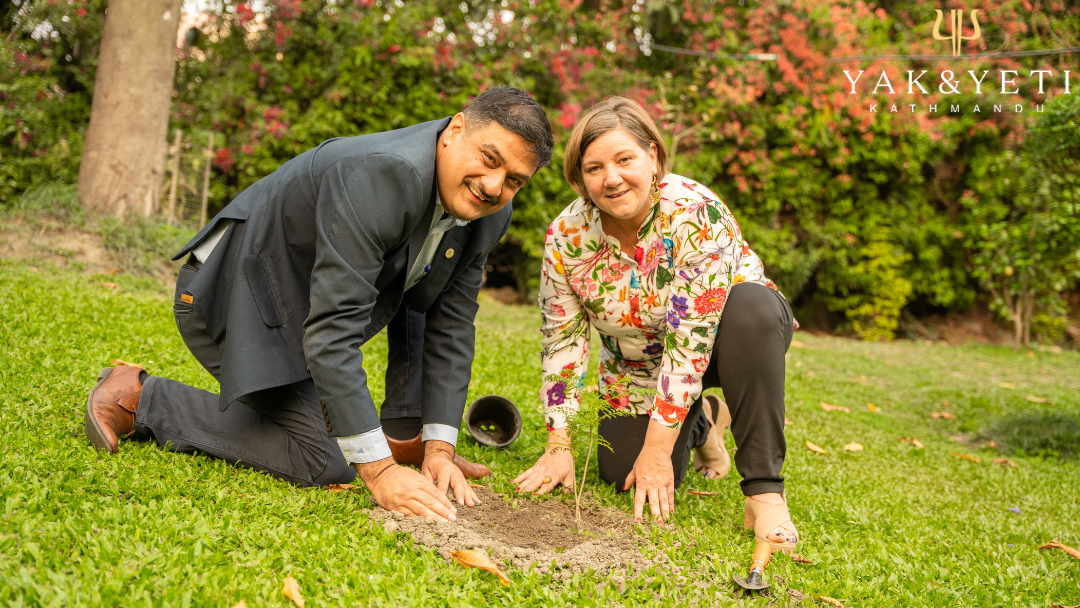 Hotel Yak & Yeti is elated to report that the "Cultivating Connections" Event was a huge success and certainly has left a lasting impression within the community.
The event took place on April 18, 2023 and was met with an amazing response from the attendees. The presence of our esteemed guests made it a truly grand and eventful occasion.
The highlight of the event was the Royal High-Tea, where guests were treated to a sumptuous spread of delicious snacks, creating an atmosphere of warmth and camaraderie. Participants from many walks of life gathered to socialize, network, and create new relationships in a laidback and welcoming setting. The celebration was made even more lively by the guests' passion and energy, making it one to remember.
The event also showcased Hotel Yak & Yeti's dedication to environmental sustainability. The attendees had the exceptional chance to plant saplings on hotel property, signifying the developing and flourishing relationship between them and Hotel Yak & Yeti. The passion with which our visitors participated in this activity demonstrated their shared ideals and our hotel's dedication to environmental preservation.
We believe that the connections made during this event will contribute to the growth and prosperity of the community as a whole.
The success of the Cultivating Connections event would not have been possible without the support of our partners, guests, and the entire Hotel Yak & Yeti team. We really appreciate everyone who came and helped make the event a success.
Hotel Yak & Yeti is proud to continue hosting events that foster connections, promote sustainability, and create lasting memories. We look forward to welcoming our guests to future events and continuing to cultivate meaningful relationships within our community.