Unveiling of Skipper Rising
---
In a spectacular evening event held yesterday, Hotel Yak & Yeti proudly introduced the world to the mesmerizing sculpture Skipper - Rising by renowned artist Tsherin Sherpa. The unveiling took place at the hotel's picturesque Gazebo on November 8th, 2023,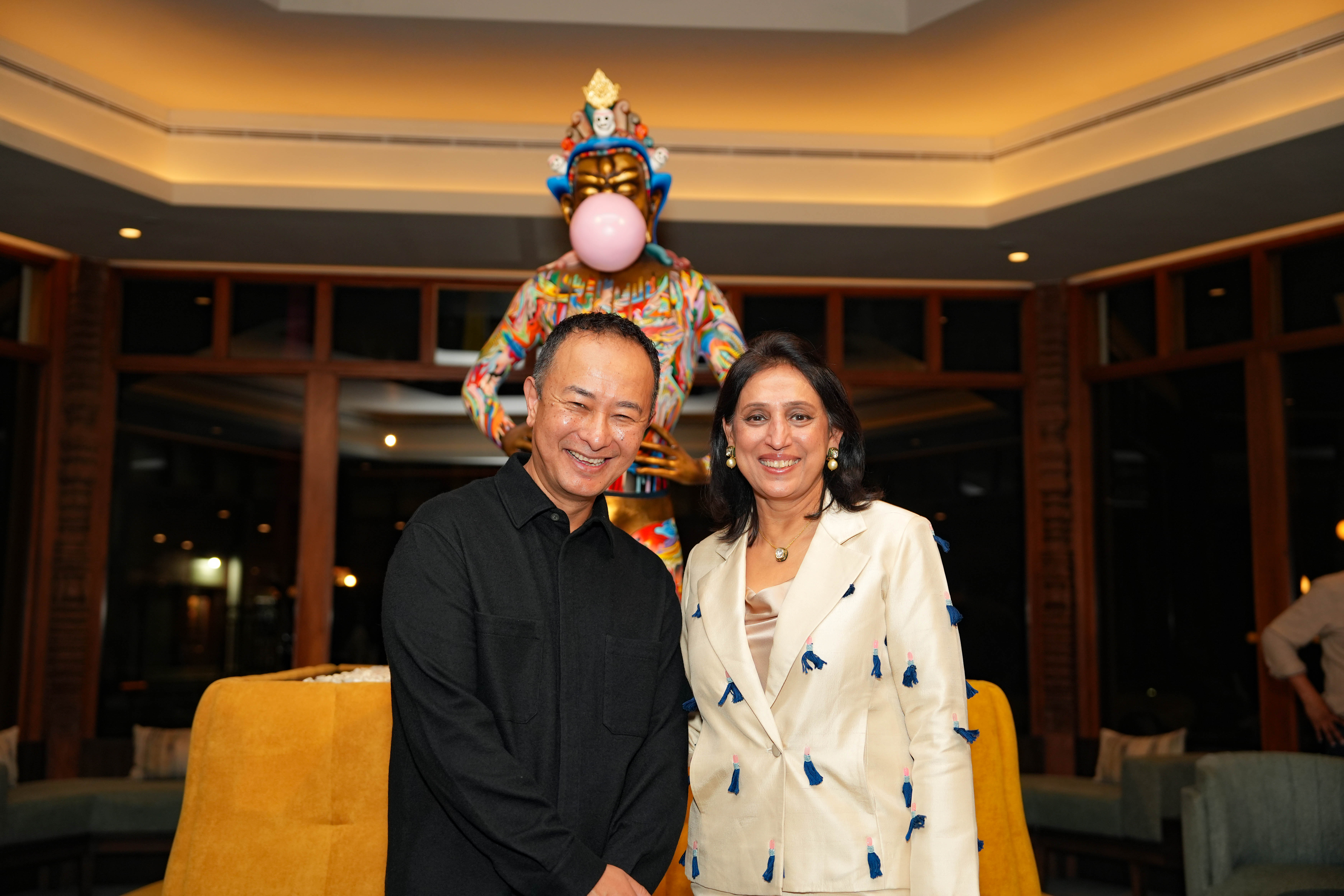 Born in Kathmandu, Nepal, in 1968, Tsherin Sherpa's journey has been an exploration of cultural duality. After immigrating to California in 1998, he transformed traditional Tibetan thangka painting into contemporary expressions, deftly merging the sacred with the secular. Skipper - Rising is yet another testament to Sherpa's unique artistic vision.
Skipper – Rising is a contemporary character that represents the collective psyche of the Himalayan region, inspired by myths and folklore within the region, but transformed to embody contemporary perspectives and aspirations of the Himalayan people. It is a striking portrayal of a god-like figure clad in metallic gold briefs, exuding an air of both disdain and confusion. With pink bubblegum blooming from his scowling mouth, this sculpture challenges us to contemplate the nature of indulgence in the material world.
The grand unveiling event was graced by the presence of Hotel Yak & Yeti's esteemed Executive Director, Mr. Arun Saraf, and Mrs. Namita Saraf, who joined hands with the gifted artist, Tsherin Sherpa, to reveal this awe-inspiring creation.
For media inquiries, please contact:
Marketing Executive - Kamana Oliya
+977 9808349939
marketing@yakandyeti.com.np