---
Striking the Right Chords with the newly released song "Itihaas Timro mero" by Ashra Kunwar. Understanding what it means to compose songs by an artist along with her mother sharing the journey.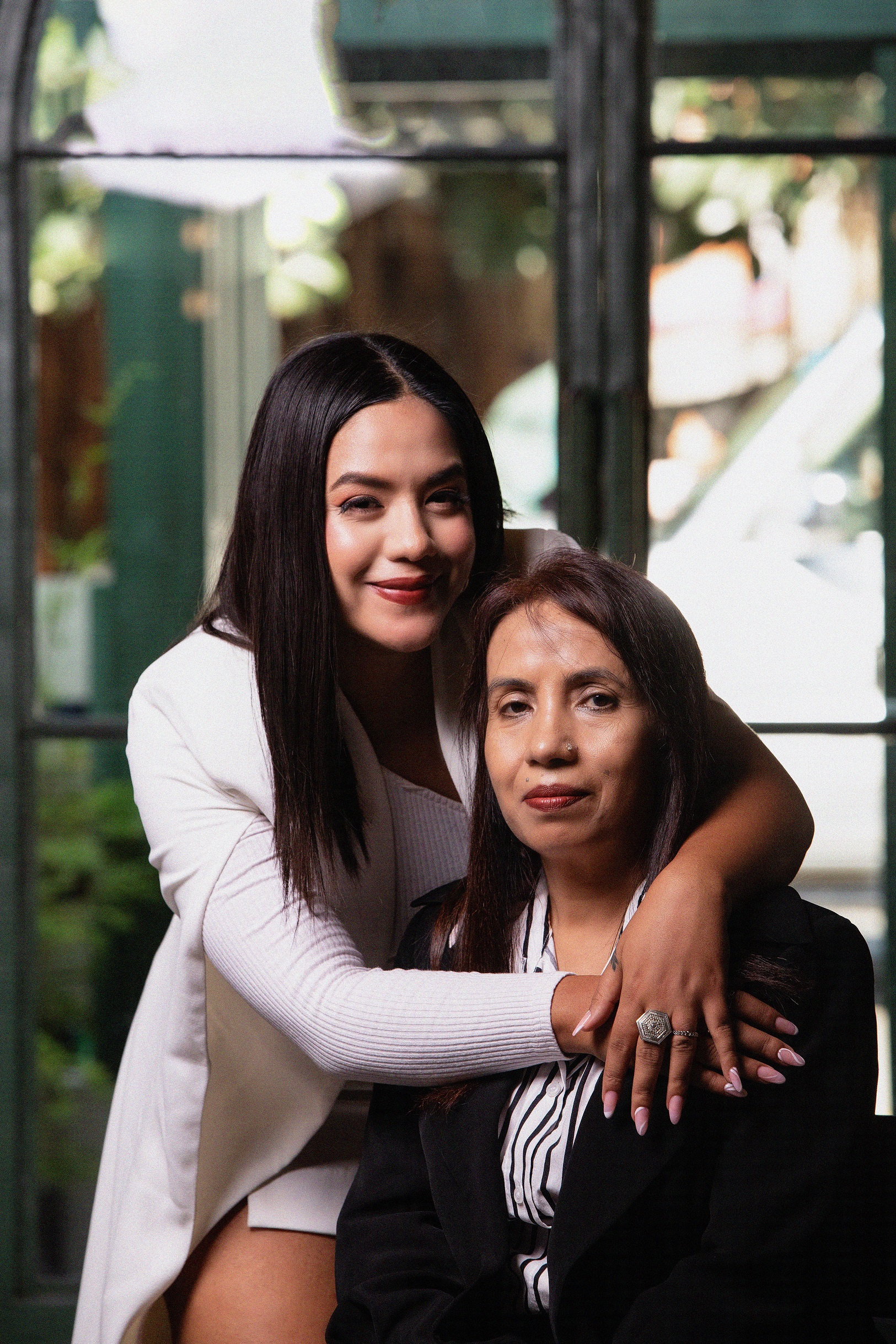 Ashra Kunwar from Nepal is a young, spirited, and relentless Ph.D. scholarship awardee at Environmental Researcher at the University of Florida and a well-known female rock lead singer in Nepal. She is also a songwriter, composer, and founder of her progressive rock band Ashra Kunwar and The Parables Meaning Story. With the release of her new song which is slightly different to what she did in the past, as a soft- rock music and had 1 million plus views in 10 days of the release called "Itihaas Timro mero" available on YouTube.
1. Can you briefly introduce yourself and tell us about your background as an artist?
I'm Ashra Kunwar, a singer-songwriter and the composer behind an alternative rock band called "Ashra Kunwar (The Parables)." The term "Parables" signifies that my songs are deeply rooted in storytelling, drawing from my personal experiences and observations of the world around me. Additionally, I'm a Ph.D. researcher and fellow scholar at the University of Florida, where I'm pursuing my second Ph.D. in the field of wildlife criminology, with a primary focus on the human-wildlife conflict involving big cats in Nepal. My research centers on understanding and addressing the issue of retaliatory killings in this context. I'm a strong advocate for the fusion of art and activism, and I strive to incorporate both elements into my work as both an artist and a researcher.
2.You were a finalist on "The Voice of Nepal." How did this experience impact your music career?
The Voice of Nepal gave me a chance to connect with fans and supporters not just in Nepal but worldwide. Singing Led Zeppelin on the show made me the first Nepalese citizen to represent Nepal on the global stage, alongside 160 other countries. This achievement made my supporters and myself incredibly proud. I've always believed that success isn't just about winning competitions; it's about the impact you make on people's lives and the determination to keep going. This belief led me to represent Nepal at the World Youth Theatre in Egypt in 2022 as the only Nepalese rock singer, with my band being the sole rock band from all of South Asia. This experience has inspired me to do even more and contribute further."
As a Ph.D. Fellow in the University of Florida in the USA which is a top 1 public university of that nation, how do you balance your academic pursuits with your music career?
Balancing my academic commitments with my deep passions for both art and activism, including music and my Ph.D., is no simple task. However, I thrive on managing these priorities. When I hear people say, "You can't excel in both areas," it motivates me. I find satisfaction in proving them wrong, and I've already achieved that, with the determination to continue doing so.
3. Who has been your biggest supporter to date?
My mother and father have been my greatest sources of encouragement. They are like my guiding stars. Throughout my journey in both music and academia, they've consistently stood by my side and unwaveringly believed in my pursuits. My father, in particular, always referred to me as "brave" and recognized the strength in my endeavors, even when others didn't see it from the beginning. Therefore, any success I've achieved, I attribute it to their unwavering support.
Additionally, my father, an army veteran, instilled in me the importance of discipline, teaching me to wake up punctually and even instructing me in the art of driving.
4. You often mention "Art and Activism"? What does that mean for you?
For me, art represents music, while activism is the field of work I'm involved in, particularly through my pursuit of a Ph.D. in environmental sciences. This terminology defines my identity and serves as the foundation for the two passions that drive me. I aspire to give back to my country and the world by merging environmental activism with art, and vice versa. This creates a potent channel of communication between me and the general public, allowing me to share information about ongoing issues and potential solutions. Even if our actions may seem small, I believe they can make a significant difference. My goal is to inspire people to embrace goodness, take positive actions, and leave their own meaningful legacy, no matter how modest it may be.
5. What inspired you to create "Itihaas Timro Mero" and explore a different genre like pop-rock / soft rock from progressive/ heavy rock?
I believe my music genre still falls within the realm of soft rock, although it's not particularly heavy this time. The bridge of the song has a slightly progressive element before transitioning back to a softer sound. I composed this song in 2020, and it holds a special place as one of the most significant creations for me, notably distinct from my previous work. This is why I decided to travel to California for the music video shoot, aiming for a more cinematic and visually appealing presentation. I'm pleased that I ultimately felt satisfied with the outcome.
6. What is the main message of your new song "Itihaas Timro Mero"?
"Itihaas Timro Mero is not a sorrow's tune, but a happy lyrical journey, as a message to us. It's not just about couples falling in love, it's deeper than we know about those who've helped us grow and helped us glow. From parents' guiding light to people who've stood by our side, to cherish them, help them grow today, for one day, they might depart, and you'll wish you'd let it show. So, in this song's embrace, let love radiate,
To all who've touched your life, it's never too late. "Itihaas Timro Mero," as a song, "A reminder to cherish, before it's too late" is the main message of the song.
7. Are there any artists or genres you'd like to explore in the future that might differ from your current work? Who do you think would connect most with this song, and why?
I don't have plans to experiment with various music genres. Instead of following trends, I prefer to stay true to what defines me the most, which is progressive rock music. Even in a song like "Itihaas Timro Mero," which can be categorized as soft rock, it still retains the essence of rock music, albeit in a gentler form, particularly in the bridge with the lines "hijo theo ra aaja cha, bholi huncha ya hudaina."
I believe that this song has universal appeal because it addresses the uncertainty of life. It serves as a message for everyone not to take our loved ones for granted, ever.
8. What advice would you give to aspiring musicians who are trying to make their mark in the industry?
I Urge them to stay true to themselves and avoid compromising their artistic principles for the sake of financial success or mindlessly following popular trends. Highlight the significance of keeping abreast of current music trends, all the while nurturing self-confidence and committing to diligent effort.
9. We have seen how you have balanced your university as a topper and did several other projects related to your work besides music. Can you tell us what experiences you had and what your achievements were?
I am appointed as the youngest ambassador for the most reputed Governmental Bank of Nepal Agricultural Development Bank Limited, and a Singer/ Songwriter/ Founder of the rock band Ashra & The Parables. After completing both my Bachelor's & Master's in Environmental Science with Research, I became the scholar for my Ph.D. degree at the University of Florida being awarded a Full scholarship. I consider myself as a relentless goal-oriented person who is willing to go above and beyond on any project related to her expertise.
Having a few history of success as a singer/songwriter, Ambassador at a governmental bank- Agricultural development Bank limited, Judge at HULT PRIZE in DELHI UNIVERSITY & in Nepal, Honored as the Most influential ROCK ARTIST ( Female)- Awardee (2023) at Film Fare awards Nepal, World Bank- Wuhan University scholar at Cooperation for Capacity building program on Education of Future Generation on Water Resource Development Professionals from Nepal, Winner of Miss Heritage International pageant as a Peace Ambassador- Winner ( Gold medalist at Sri Lanka), Environmental Ambassador ( Silver Medalist at Sri Lanka), The Voice of Nepal ( Quarter Finalist), The Climate Reality Leader award at Former US vice president Al Gore's training corp, Best idea project award winner in Climate Resiliency and Empowering human person 2016 ,Final year college top scorer in both dissertation and course work in Graduate program at Tribhuwan University, Top 25 selected youth at US Embassy youth council amongst 30,000 plus participant, ,Civic engagement project awardee-US Embassy, Public speaker at countries : USA, Philippines, Sri Lanka, New Delhi, Bangalore, China and Italy. She also recently published her master's thesis as a First author in an International Journal " JAAR ''.
I feel I am still hungry to meet new goals, overcome challenges and effectively bring success to the team as she works with determination, hard work, and introspection, as her 3 core values in life.
10. Is there anything else you'd like to share with our readers or any final thoughts you'd like to leave us with?
I wish and aim to set an example as a relentless woman in the world someday by being an effective communicator and a spirited leader both as a Stage performer & a Ph.D. Environmental activist/ Researcher. I wish to collaborate art and activism to help people by advocating change, to inspiring them to take action. I want to thank my well-wishers for believing in me and my work so far. I also want to thank the audience for liking "Itihaas timro mero" , my new song, and making it a hit chart with a million views in less than 10 days.