In Awe and Solace : An Escape to Shangri-la Village Pokhara
Travelogue
|
Mar 10, 2020
|
by Shreyashka Vikram Raj Maharjan at Hotel Shangri-La Village Resort, Gharipatan, Pokhara
---
If I have to define Shangri-La Village Resort in one word, the first word that comes to my mind is, " Heavenly".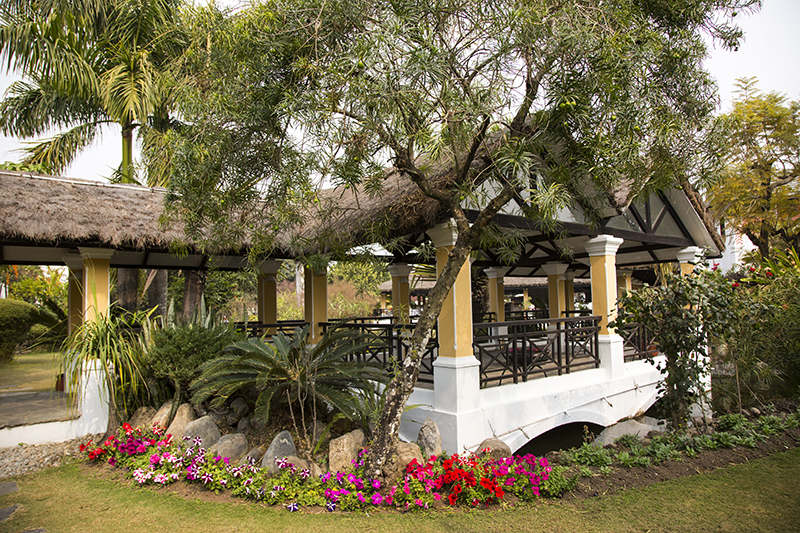 Pokhara is a city one can travel to for a countless number of times and never be bored. The cherry on top is a place that feels like home away from home. And Shangri-La Village Resort Pokhara is that cherry. It makes escape to Pokhara a memorable experience.

A mundane routine can be exhausting, especially in a city like Kathmandu where one has to deal with a barrage of stressors that just drains one's body and soul. Receiving an invitation of escape, in the middle of a long and hectic day, to experience the serenity of the magical Pokhara, and to call home -- at least for a short duration built -- beautifully built resort is news that can bring a smile to even the most tired soul.

Packing my luggage on for the memorable trip, I couldn't help but wonder what this trip is going to teach me. And what it taught me is that hospitality is not just, a special greeting. It is the love and care that is shown throughout one's journey and stay. The special invitation to be a part of "Friends of Shangri-La" was truly an honor and receiving the utmost care and love through out the stay made this trip, an experience of a lifetime.

Leaving Kathmandu in today's circumstances feels like a blessing. Escaping this urban maze to hit the road, which leads to one of the most vibrant and scenic destinations is always a treat. But to be joined by friendly faces, who share the same enthusiasm, makes the trip worthwhile. Having every need taken care of is a luxury that many resorts don't provide, and I tell you -- the team at Shangri-La thought of it all. From the regular to the minute details, everything had been taken care of, and what more can a traveler ask for.

Reaching the resort, it felt like home from the get-go. Well, not every home greets you with a "Namaste," gets a team perform a special community dance and makes checking-in feel like a breeze. Amidst the beautiful architecture, and the huge span of the hotel, one couldn't help but wander around the property and be awed at every corner. Stumbling upon a Koi Pond and just staring at the fish, I failed to notice that it had been almost an hour. After reaching the room, and placing the bags in the wardrobe, I went straight to the bed. As I looked around I found that the design had a minimal approach, and eccentric decor fit the room perfectly.

With Deluxe and Premium Rooms to choose from, the best thing I found was how the services are almost mirrored in each category. The differences between the two are quite minimal, which greatly allows the guests to experience the best accommodation. When it comes to amenities, Hotel Shangri-La Pokhara, boasts a beautiful yoga pergola, a swimming pool, Phewa spa, sanctuary garden and a jogging track. With all these amenities in a single hotel, one's travel is bound to be a special one. Especially for individuals interested in fitness this greatly allows one them stay in shape and enjoy a delightful stay.
Did you know that the property of Hotel Shangri-La stands at the very spot where late Toni Hagen first photographed the Annapurna Range? On a clear day, one is bound to have a sight to behold from the comfort of his or her rooms. The entire Annapurna range rests atop the Pokhara Valley, like the ridges of a crown.


Hosting events at Hotel Shangri-La Pokhara is a breeze as the hotel boasts two event halls -- the Spice Route, and Traders Hall. One can enjoy a great evening with friends at the Trails End Bar, have delightful meals at Caravanserai Restaurant, and sit by the pool and enjoy a warm sip of coffee at Sanctuary Coffee Bar.

What makes it an experience of a lifetime is not just the destination but also the hospitality that one receives during one's stay. Hotel Shangri-La stayed true to its name in delivering an experience straight out of James Hilton's novel, making a visit to Pokhara "A Lifetime Experience."