My Love For Travel
Travelogue
|
Mar 10, 2020
|
by Shreyashka Vikram Raj Maharjan, In Conversation with Pooja Rijal
---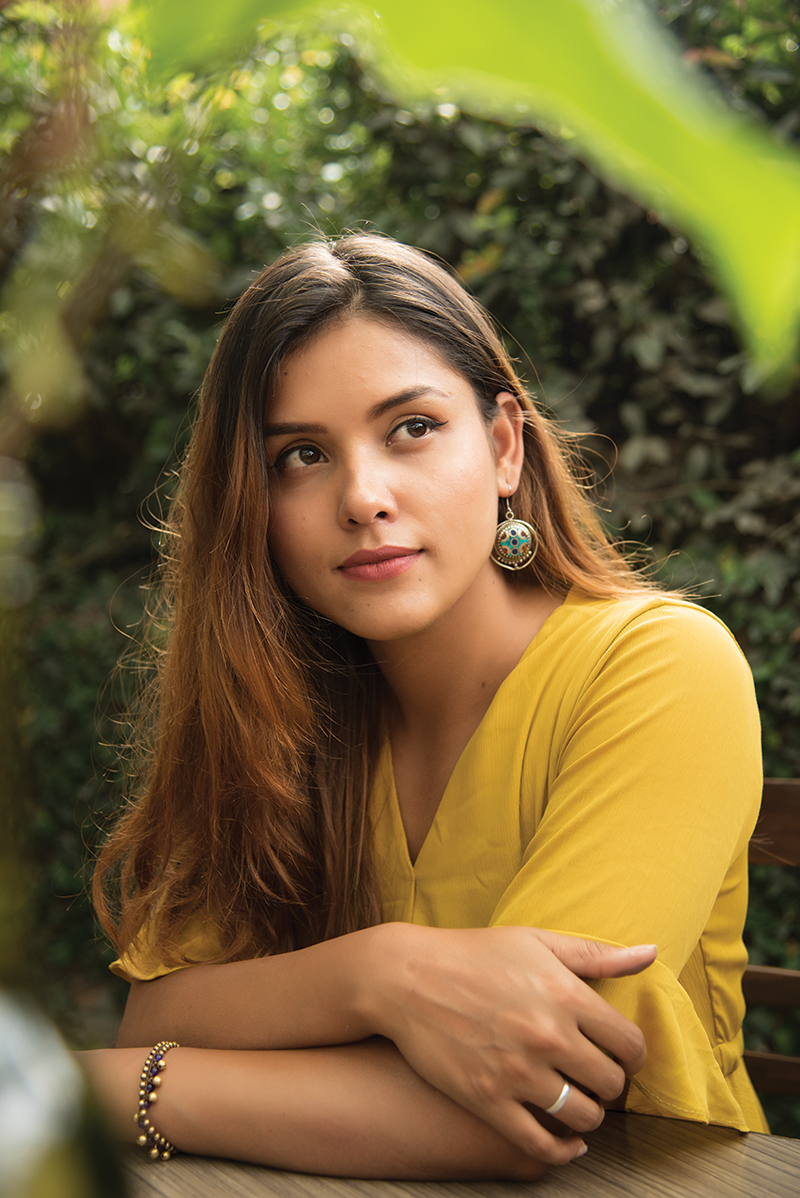 Can You Tell Me More About Yourself?
Who am I? (laughs) I am a student of Banking and Insurance and I recently completed my undergraduate from Apex College. I have been travelling since 2017, as soon as I completed my undergraduate I signed up for So Yatra ( Solo Women Travel Challenge). It is a platform created by Nepali Traveller where they select a certain number of women for solo travel. The perks for the individuals who get selected are that their proposed trip is all paid for. I was one of the winners, in the 2018 edition which had 13 more women who got selected for the challenge. That was a turning point for me in my life, as it was the first time I would be travelling by myself. I wasn't a novice at travelling but it was more with my friends and family. For my challenge, I choose to travel from Pepsikhola to Everest Base Camp, which took a total of 33 days. I came back and now I am also the brand ambassador or Nepali Travelers and a member of their core team as Miss Nepali Traveller. Apart from that, I work for once in a while, collect funds and well travel.

What inspired you to walk to Everest Base Camp?
When I applied, my initial plan was to drive till Jiri and walk to Everest Base Camp. But after I got selected, we had these workshops where the winners pitched their plans. I got intimidated by their pitches, as their itinerary included high-end destinations such as Dolpa, Kanchanjunga, Manaslu and mine was Everest Base Camp. Then I realized, that my itinerary was not so challenging. Thus I discussed with the core team and in this random conversation, someone said, " Hey, why don't you walk from here to Everest Base Camp?" At that every moment I thought that it was a lame statement, but it found a corner in my head. In the two weeks that followed where I had to submit my final pitch, I realized that I needed adventure in my life and I needed a real challenge and thus I choose to walk from here to Everest Base Camp. Apart from that, I had been to Annapurna Base Camp and I knew that trekking would be fun, but I was curious about what trekking on a highway would be like. When you're out there in a scape filled with greenery and mountains, you had so much to see but how would trekking in a highway be? I wanted to know my level of patience and experiment on that as well.

What are the places on your bucket list?
On my bucket list, I want to go to Upper Dolpo and I want to explore the far west. As I'm from the eastern Terai and I have always been fascinated by mountains. But it's not just the mountains that make me curious, its the people, culture and tradition. I don't want it to be a simple trek but I wish to live with the families out there, learn and explore.

Some tips for future solo female travellers
The thing that is stopping us from travelling is that people who we idealize such as socialites, celebrities they choose luxury travel that in turn creates the impression that " This is travelling and it is expensive.", and it is beyond the reach of many, which eventually saddens and scares them from travelling. Speaking from personal experience, when I proposed my itinerary to travel to Everest Base Camp for So Jatra my budget was 85,000 but I completed it in 25,000. It just shows that with a bit of research one can really reduce the cost of travelling and then I followed the same strategy in my recent trip and completed it in 8000 including the fairs and all.

We are scared to travel cause we don't know much about travelling in Nepal. We have this idea that, during trekking as we are travelling to rural areas, a lot of things would be expensive. But you can finish a good trek, with a minimal budget fulfilling necessities everywhere in Nepal.

What I suggest is to do a lot of research, not just online but take that extra step and speak to individuals who have travel.

Can you share with us a memorable moment from your expeditions?
I have got a lot of memorable moments but the one that I shall never forget is when I reached Jiri. The main bazaar was forty minutes away and I choose to take a shortcut, where I met this family living in a small hut. I asked them for some water and they were curious and I shared with them where I was from and I was walking to Everest Base Camp. They were extremely surprised and asked me to come in. They sat me down in the kitchen area and the head of the family whispered something to the daughter in law and she went to a room. A few minutes later, she came back with two packets of pretty noodles, they had been saving it for I guess a special occasion. The son went to the neighbour's backyard and plugged some greens, and they prepared both of the noodles for me.
I was speechless and felt extremely guilty, I told them that I wasn't hungry but they insisted. They even welcomed me to stay there for a couple of days, but I couldn't do that. I didn't want to burden them further. That was a memorable moment because it just shows how humble the Nepalese people are. Even if they don't have enough to sustain themselves, they are welcoming and choose to give and care no matter their circumstances.

Why do you love travelling so much?
You know, in my family we are four sisters. Among the four of us, my nickname was "Duluwa" ( Wanderer). As I used to wander out in the morning to only come back in the evening, my mother used to scold me allot because of this. One of my most fond memory is to collect spare clothes, utensils and create a makeshift tent out in the field and used to pretend I was out camping alone. I used to light fires and this one time even burned my neighbour's backyard because of this. I was an adventure seeker since I was little, I was very restless but I didn't have any direction to where I could transfer that energy too.
One of my first treks was in the Annapurna region, seeing the Himalayas I was in awe and I traversed the Mustang region next. I have always been fascinated by people who live outside my world and I found that travelling was the best way for me to explore people and their culture. This is why I love travelling so much, as it helps quench my curiosity of the unknown.