Pokhara Picturesque A Rendezvous
---
The city has established itself as a tourist hub and as a must visit destination in Nepal. With a whole host of fun activities, you can indulge in, beautiful landscape and amenities.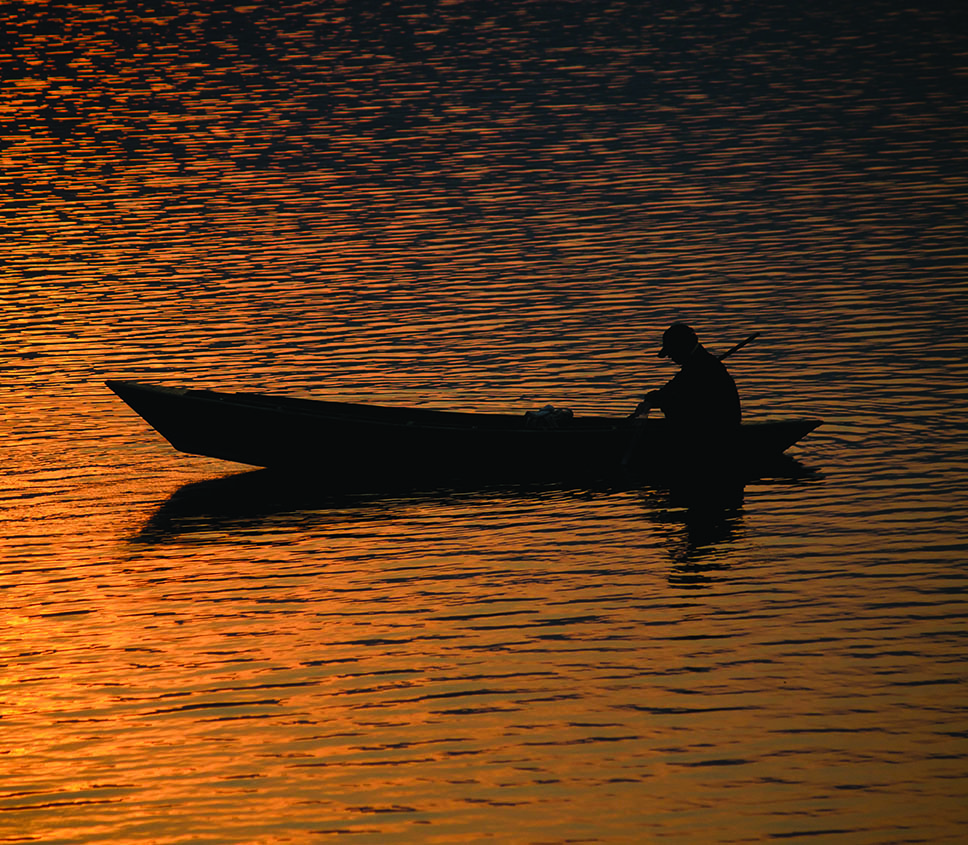 Pokhara is a land of mysticism, spectacular sceneries, adventure filled activities, and a foodie's wonderland. The city is an ideal place to partake in fun activities such as: sight seeing, paragliding, ultra light, para hawking, canoeing, hiking and sky diving.
Lake in the background of the setting sun, is truly a sight to behold. A trip to Pokhara is also never complete without witnessing the Sun rise atop the hills of Sarangkot.
If you are searching for solace, then hire a bicycle and make your way to Pame. Lying on the outskirts of Pokhara, this part of town gives you a sense of resonance with nature. The ride gets thrilling with the highs and lows of the road, and if you're with your friends, there is bound to be laughter and joy during the trip. Begnas Lake is another beautiful sight to behold. The scenic view of the immaculately calm lake surrounded by lush greenery and gazed down by the Himalayan peaks is a perfect description of paradise. Another place you can easily get the striking views of the Annapurna range from here. The way to the top can be considered a small hiking experience.
The village of Lumle has been declared a Poetry village and indeed the journey there has poetic elements to it. It is also a religious hotspot with many historical temples like Kali Mandir and Kanchi Baraha Temple.
Pokhara which is also known as the "city of lakes," is full of cultural and natural heritages as well. The old bazaar of Pokhara has many peculiar alleys and courtyards. The hanging beads, local handicrafts and cultural attires will draw anyone's attention. They are worth a visit if you want souvenirs! At the least hire your own boat and visit the beautifully nestled temple of Barahi temple in the middle of the Phewa Lake. You can indulge yourself in the absolute calmness of the place and pray for the prosperity of your loved ones. Bindyabasini temple is another monumental temple in pokhara located within the serenity of a lake.
The International Mountaineering Museum of Pokhara explores the past and present situation of mountaineering in Slovakia, Japan and Nepal. The museum features an excellent collection of flora and fauna. It's a place for learning and having fun if you are academically inclined, or interested in historical details.
The mysterious Gupteshwor Mahadev cave has an eerie but peaceful atmosphere. Similarly, Mahendra cave has several stalactites and stalagmites and a statue of Lord Shiva. After experiencing all the fun things mentioned above during daytime, you can rest for a while in anticipation of a equally exciting pokhara night life awaits you.