---
Zenisha Moktan Malhotra shares some of her experiences and tips of having traveled to over eight different counties with her two year-old daughter.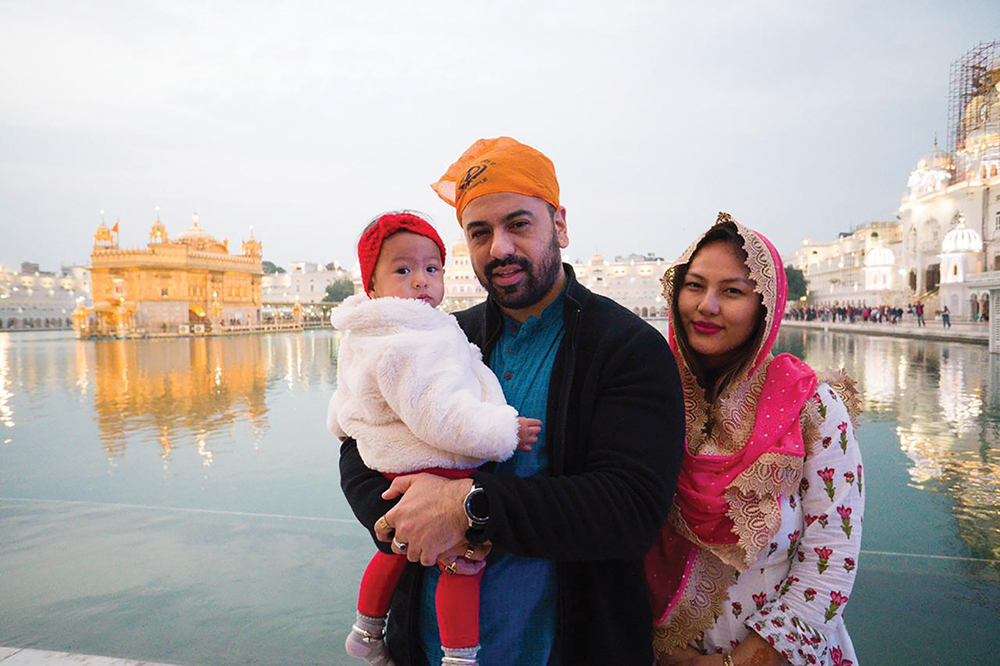 Traveling with a baby can be a daunting experience. Preparing all the necessary documents, packing luggage, dealing with the endless security checks, etc. can be very stressful for parents who are traveling with a baby. We sat down with Mrs. Zenisha Moktan Malhotra, former Miss Nepal 2009, founder of Cozee Loungewear and the current Retail Director at IMS Group, and over a cup of tea, talked about some of her experiences of having traveled to over eight different countries with her two year-old daughter Dia.
Do you like traveling? What countries have you visited with your daughter?
I've always loved traveling. Since I've had Dia, I've traveled to America, Canada, Turkey, Thailand, Indonesia, Hong Kong, and India a couple of times. I think I have been in 25–30 flights with my daughter alone. I remember how people used to tell me to not have a baby because I wouldn't get to travel. But I never took it to heart. I always replied by telling them that I will have a baby, and I will take her wherever I go.
What differences did you experience while traveling with your daughter, compared to traveling alone?
About the only good think of traveling with a baby is that often times people are nicer to you and give you some space. Other than that, traveling with a baby is much more difficult because your entire schedule depends on the baby. This one time on our trip to America, Dia was jetlagged for days and would be awake entire nights, so I had to keep up with it. And then she would sleep during the day, but I couldn't do that since I had other things to do. So I was running on 2 – 3 hours of sleep the entire trip. Another hassle is trying to get the baby to try new food. You also have to carry extra luggage and be prepared for when she has to go to the toilet.
Just how important are planning and preparation when traveling with a baby?
It is extremely important to plan and prepare everything before traveling because you never know when they might need something. Not being able to provide for your baby is only going to make the trip more difficult. I always carry small snacks like nuts, cheese, strawberries, and some staple food with me in case Dia doesn't like what the restaurant is providing. You might be able to compromise on your diet, but the baby simply cannot. I find that making a list and ticking them off is very helpful. I also always carry some medicine, and diapers with me. I used to be a light traveler, but ever since Dia, I find myself packing a lot. But being over-prepared is always better than being underprepared.
What additional information do you think parents traveling with their infant needs to know?
I think that parents need to focus on not altering the baby's schedule too much. Babies cry and start throwing tantrums when they are under pressure from their parents. If they want to eat or sleep, let them. Only when the travel is easy on the child, will it also be easy on the parents. Nowadays, you can also find different baby products like pacifiers, bottles, and blankets that are designed for traveling. Taking the baby's favorite toy with you also helps. You should also make it a point to do some research on the hotels, the political situation of the country, the wildlife, etc. ahead of time. Choosing hotels and resorts that are child-friendly is very important. Some hotels even provide nanny services. When you are traveling with a baby, everything feels exaggerated and you're sensitive to everything. So proper planning is very important.