---
Hyatt Regency Kathmandu, announces the launch of its highly anticipated Thai Food Fest, a celebration of the rich and diverse culinary traditions of Thailand. This event promises to be immersive and authentic experience, with an array of delectable dish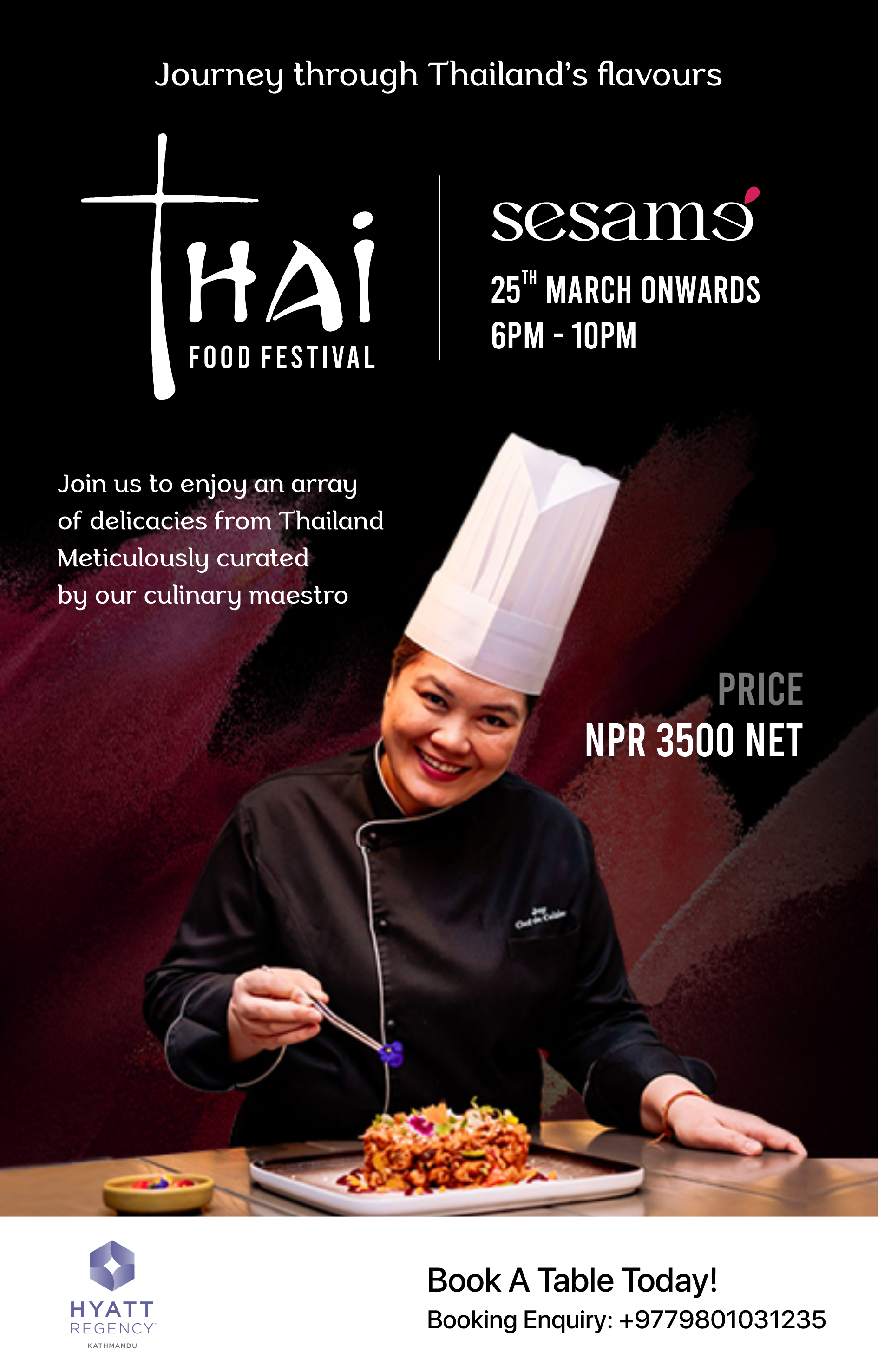 From March 25th to April 04th, 2023 at NPR 3,500 inclusive of VAT at Sesame Restaurant from 7 PM onwards. Hyatt Regency will be showcasing the best of Thailand's vibrant food culture. Guests will be able to indulge in a variety of traditional Thai dishes, expertly crafted by our talented chefs. From spicy curries and stir-fries to succulent seafood and refreshing salads, there will be something to tantalize every taste bud.
In addition to the mouth-watering food, guests will also have the opportunity to witness the delicacies of Thai cooking firsthand. Our chefs will be conducting live cooking demonstrations, showcasing the techniques and ingredients that make Thai cuisine so unique and flavorful.
"We are excited to bring this amazing culinary experience to our guests," says Ashish Kumar, General Manager".
"Food is such an integral part of Thai Culture, and I am excited to share our heritage with visitors from around the world – says Chef Joy - Chef De Cuisine. This year's food festival is highly recommended and you can contact +977 9801031235 or email Kathmandu.regency@hyatt.com to reserve a table.